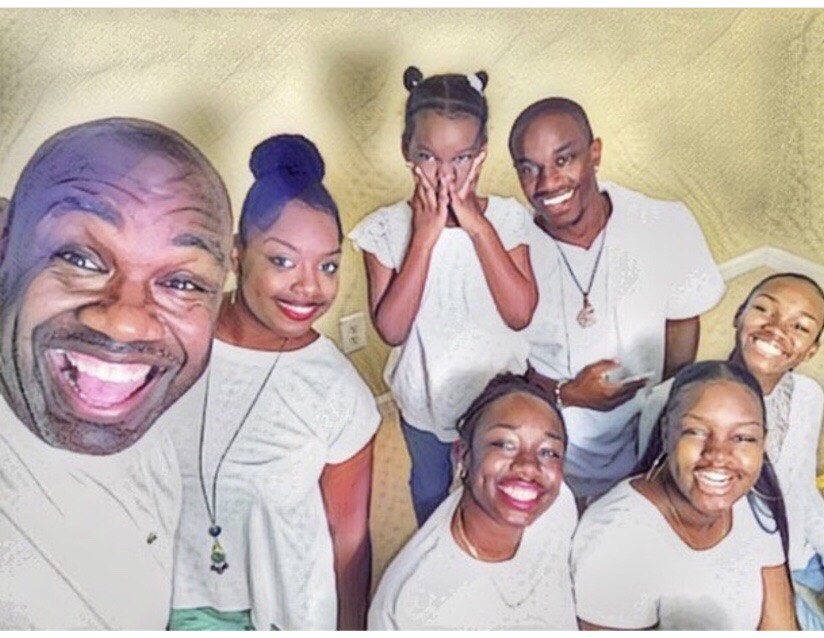 Comedian and actor Rodney Perry is a proud father of six children and a devout husband. What most people don't know about Perry is that he came from humble beginnings, starting with his first gig as a writer and warm-up guy for Kym Whitley on her talk show "Oh Drama!"
From there, he began opening for other comedians, including George Lopez, Steve Harvey and Cedric the Entertainer, to name a few. He would spend the next 10 years working nonstop on television in various capacities.
Perry fell upon unfortunate circumstances a couple of years ago when he suffered a stroke while touring with Oscar-winning actor and comedienne Mo'Nique. Through the prayers, love and the support of his family, Perry has made a full recovery and is back in the mix.
Perry found a home on Bounce TV, hosting the stand-up comedy show, "Off the Chain," which went on to become a sold-out tour. His No. 1-rated comedy special, "Rodney Perry: 44 and Still Ticking," also was also a big hit for the network.
As Father's Day approaches, rolling out had a chance to speak with Perry about fatherhood and family.
What legacy are you leaving for your children and the children of your community?  
My legacy is my children. I hope when I'm gone my words and actions will still guide my children long after.
How important is keeping your word?
A man without his word is nothing.
Finish the sentence: Never give up on yourself because … 
Never give up on yourself because I said so. That's my daddy catch-all.
From a father's perspective, what books would you recommend every child read?
1. The Secret [by Rhonda Byrne]. It talks about the law of attraction and sending good things your way through your words.
2. The Bible. I'm a big Jesus fan.
3. The Richest Man in Babylon [by George S. Clason]. You'll thank me for this one.
As a father and a life coach describe your playbook?
Do your best.
Step back; life is about perspective.
Never quit — but know when it's over.
Get down here and wash these dishes!
Name one life lesson that no one taught you, but should have.
Growing up, my mom would always make arrangements on her bills, even if she had the funds. So, the following month, the bill would require even more money. I never make arrangements. Pay the bill!