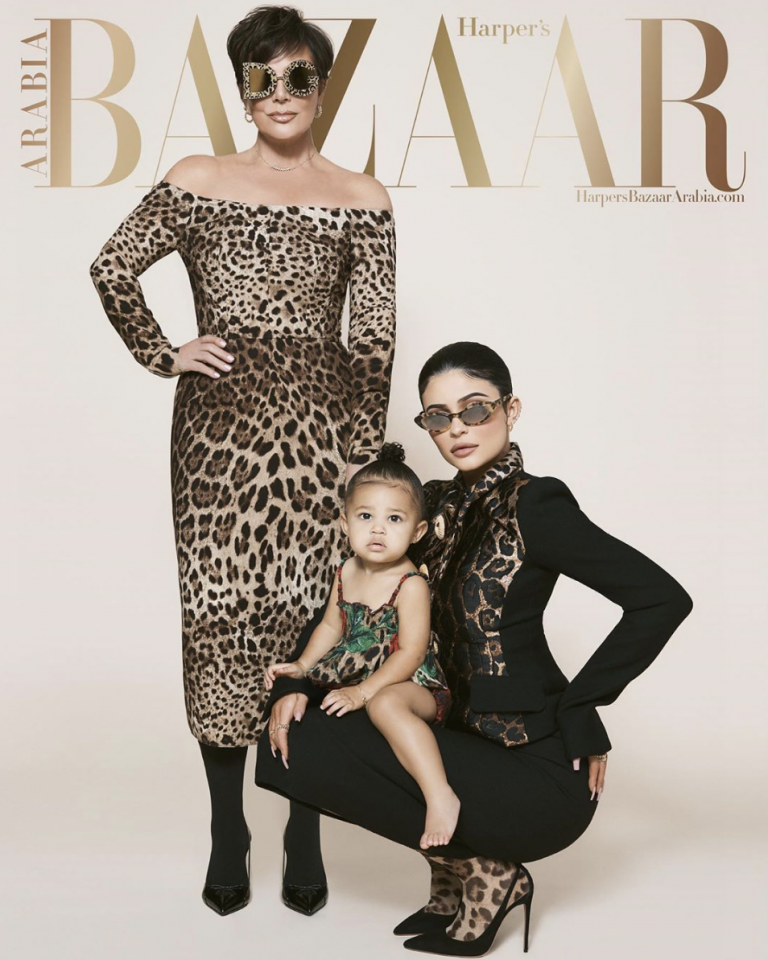 Stormi Webster, the daughter of rapper Travis Scott and mogul Kylie Jenner, is already following in her mother's footsteps. The toddler, who recently turned 1 with a larger-than-life birthday party has now completed another first by appearing on a magazine cover. The tot graced the cover of Harper's Bazaar Arabia with her mother Kylie Jenner and grandmother Kris Jenner.
In the exclusive interview with the momager and the youngest billionaire, they explain the topic of family, the ins and outs of their relationship and how life has changed for since Kylie has become a mother.
Kris said: "We've always been very connected emotionally and spiritually and have this incredibly strong bond. But I think as we both get older, our relationship shifts a bit.
"And for me, I just want her to know that I'm always here to guide her and help her with whatever she needs, rather than it always being, you know, the way it used to be back in the day. Our relationship changes every few years."
The 21-year-old admitted becoming a mother herself made her "appreciate all the things" her mom has done for her over the years and given her a greater understanding of how it feels to be a parent.
"Now I can understand the way that she feels about me, the way that she loves me, and how strong her love is for all her kids, because of how obsessed I am with Stormi."
Meanwhile, Kris — who is the mother to Kourtney, Kim, Khloé, and Rob Kardashian, as well as Kendall and Kylie Jenner — previously shared with Us Weekly magazine her secret to raising children is to "pay attention" and to make sure you're "a part of their lives."
She said: "Just listen, pay attention, really talk to them, be a part of their lives. They're all my best friends, so I couldn't be more blessed."
This is not the first time, however, that one of the kids from the Kardashian-Jenner crew has been featured on the cover of a magazine. Kim and Kanye's daughter, North West, was given her first magazine cover at 5 years old when she was featured on WWC's new Beauty Inc issue.
Webster, however, does break the record for the youngest family member to be featured on a cover, but we're sure it won't be her last.