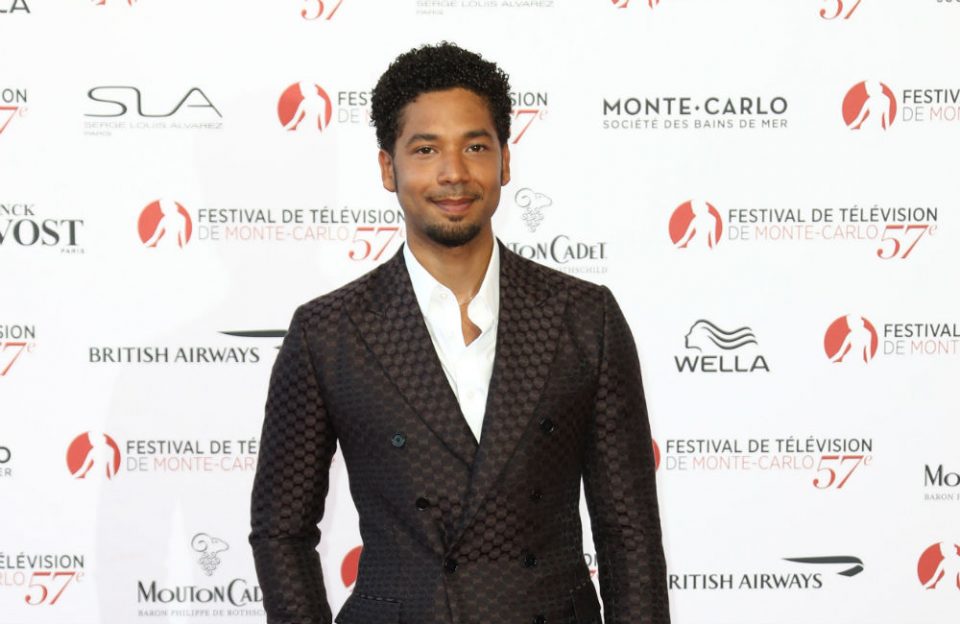 "Empire" actor Taye Diggs says producers of the hit Fox show cut ties with embattled thespian Jussie Smollett much too hastily, even though his legal troubles have not been resolved in a court of law or in the court of public opinion.
Diggs, 48, who is best known for his film roles in The Best Man franchise, The Wood, and How Stella Got Her Groove Back, was featured prominently on "Empire" in 2016 and 2017, when he says he got to know Smollett prior to the all-consuming and potentially career-killing controversy that erupted in January. Diggs said people do not know what someone is going through and should not prejudge them so harshly.
"I have no idea what people are going through. And to be honest, it's kinda none of my business," he told Black Hollywood Live's "Inside The Black Actors Studio" on Afterbuzz TV, according to Deadline. "He [Smollett] is a good friend of mine. I love him. He's, he's only done right by me. So you know people go through things. It doesn't change who he was and who he is to me. It doesn't change, you know, the attention that we still need to pay to, you know, homophobic. Like, the people, people trip out, just because; whatever happened doesn't mean that, that the issue that he stands for don't still exist."
Smollett, who claimed he was the victim of a racist and homophobic beatdown at the end of January 2019 by racist MAGA supporters, was later charged with 16 felonies for allegedly staging the incident. Police and prosecutors theorize that Smollett manufactured the violent episode in order to raise his personal profile and negotiate a higher salary on the show.
Since then, Smollett has been axed from the final season of "Empire" despite having the 16 felonies dropped by Cook County State's Attorney Kim Foxx. A special prosecutor has been appointed to review Foxx's handling of the case, and there is a chance that Smollett could face new charges.
Smollett has also been sued by the city of Chicago for $130,000 as a result of the many hours police spent investigating and untangling the case.
Most pop culture observers and pundits believe that Smollett's once-promising career is in peril in the short term, if not permanently.
Diggs told the audience, according to Deadline, that Smollett needs to finish out the final season along with the rest of the cast. In fact, Diggs said he thinks that having Smollett back in the fold and the public eye, people might finally find out what really happened — if the truth if different from what Smollett has reported.
"I feel like, people, I may get in trouble for saying this, but they're so quick to just, uh, to leave, to leave these people. You know what I mean?" he told the audience, Deadline reported. "So quick to, to fire them, so quick to kind of, you know, throw them away as opposed to, you know, taking their time and, maybe letting it, let it, let it work toward, you know, the program or the job, or, you'd probably get to the bottom of it if he, if he stuck around."