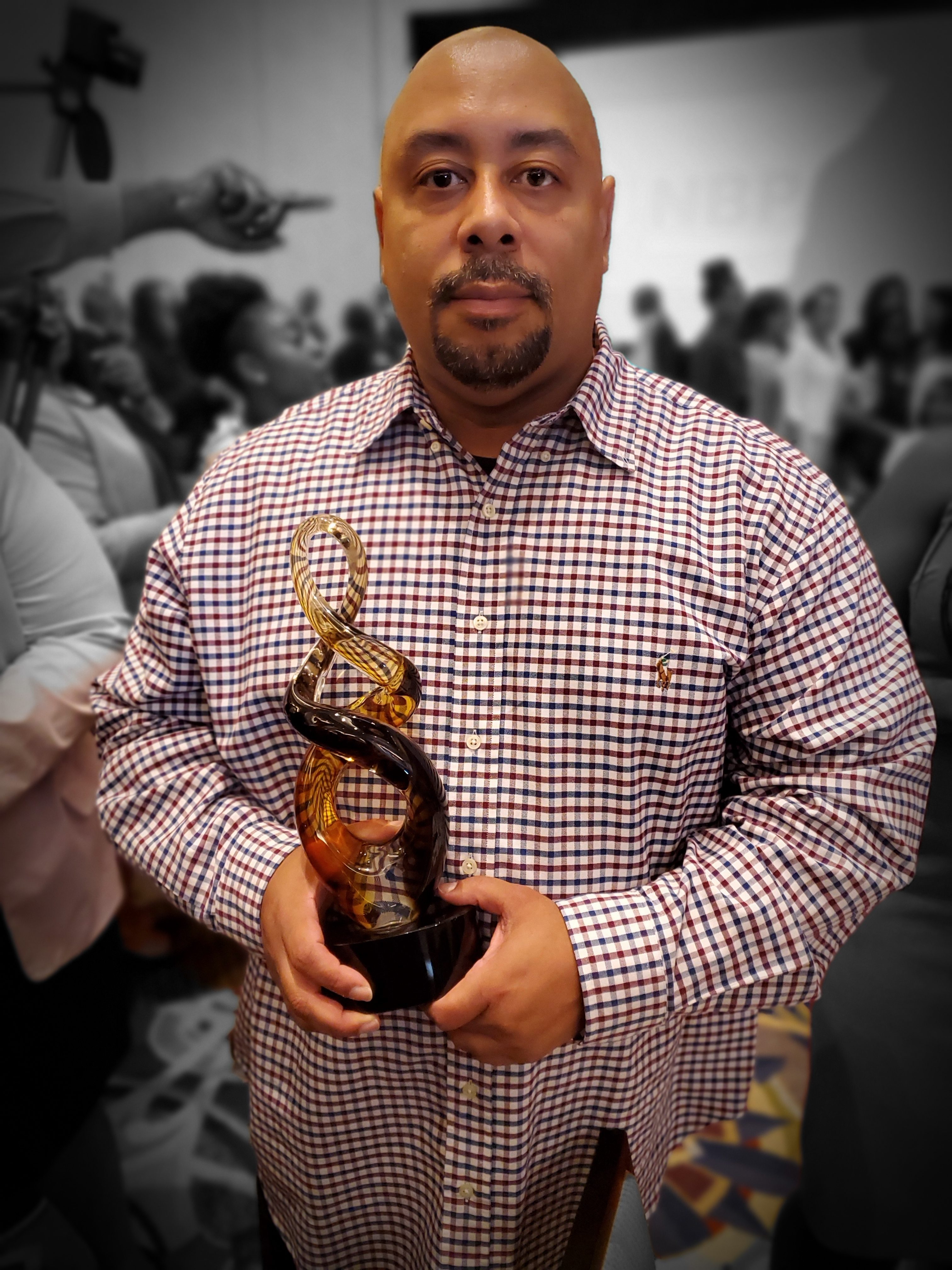 The city of Atlanta plays host to the 36th annual National Black Prosecutor's Association Conference and Job Fair July 14-20, where legal minds from every sector of the country gather to brainstorm how restorative justice can be achieved for all.
While the festivities began this past weekend, Monday's luncheon, held in the grand ballroom of the luxurious Omni Hotel downtown, saw more than 500 attendees — among them award recipients, media members and guests of honor.
This year's theme – "Encourage, Empower and Engage" – is a point of focus carried out in grand fashion by its current president, Keith Lamar Jr., a deputy district attorney in the Fulton County District Attorney's Office.
Event highlights included the NBPA Trailblazer Award, whose recipients were the honorable Eleanor Ross, a judge in the U.S. District Court, Northern District of Georgia, as well as Brian Ferguson, executive director of the D.C. Mayor's Office on Returning Citizen Affairs. Ferguson, a native of Washington D.C., was wrongly convicted of a homicide in 2002 and spent 11 years in a maximum-security penitentiary before being released after an arduous fight for his freedom.
In equally ironic fashion, the first-ever Phoenix Award was presented to Raymond Santana of the Exonerated 5. Bestowed upon an individual considered to be "born again" and having "risen from the ashes," Santana willingly accepted on behalf of his "brothers" — Antron McCray, Yusef Salaam, Korey Wise and Kevin Richardson — who, with him, are also known as the Central Park 5.
By his own admission, accepting an invitation from an organization full of prosecutors came with more than a little trepidation.
"Within the first two weeks of being charged, there were over 400 articles written about us, dissecting the lives of kids, vilifying us, which in turn made the public turn [its] back on us," Santana explained. "We became the five most hated individuals in the United States, if not the world…
"That was due to malicious prosecution — somebody who failed to do their job. Somebody who, when the DNA evidence came back … this person, this prosecutor, Linda Fairstein, took this square piece and stuffed it into this round peg. … She said, 'Look how nice this looks,' and she put a bow on it. And she sent us to prison.
"So when I received the email to come here today, I was kind of skeptical," he quipped.
With a smile on his face and the crowd breaking into a gentle and very respectful laugh, Santana turned to accept the award with both hands. He then spoke these final words before raising his trophy in the air:
"When you see us, you acknowledge us. You understand us. You are committed to changing our communities and our people and impacting social change."
The NBPA also recognized attorney Mawuli Davis, Fulton County District Attorney Paul Howard and U.S. Sen. Kamala Harris, who provided a warm, personal message via video.