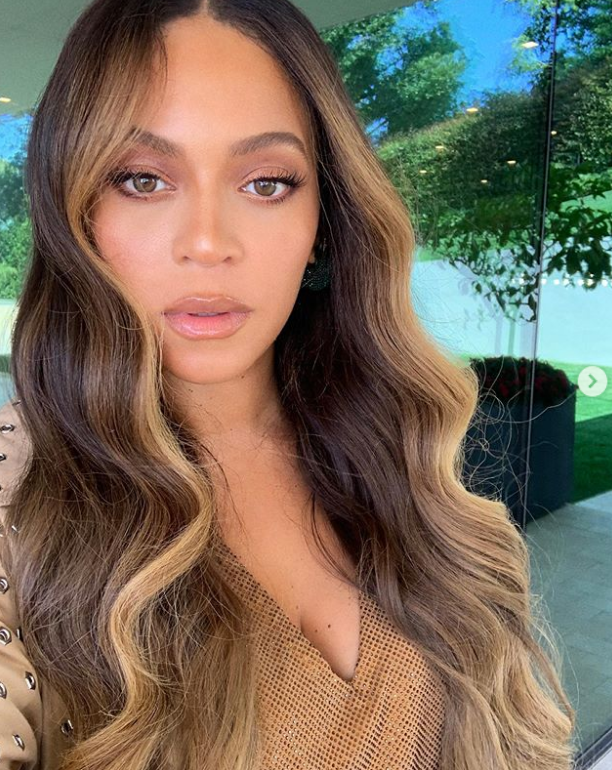 The song "Brown Skin Girl" by Beyoncé just came off the assembly line, but it is already considered by urbanites as the breakout song from Queen Bey's highly anticipated The Lion King: The Gift. 
"Brown Skin Girl" has people in their feelings not just because the adorable daughter, Blue Ivy Carter, 7, sang the lyrics in the beginning and at the end of the song:
"Brown skin girl/ your skin just like pearls/ the best thing in the world / I'd never trade you for anybody else," Blue Ivy sings.
More than that, "Brown Skin Girl" has already become a movement, inspiring the ubiquitous #BrownSkinGirlChallenge that stormed to the top of trending topics on Twitter on Sunday afternoon, July 21, 2019.
Bronze beauties like actresses Gabrielle Union and Holly Robinson Peete as well as superstar director Ava DuVernay couldn't resist chiming in and contributing. The #BrownSkinChallenge was seen as a celebration of mahogany-hued stunners who are too often denigrated and maligned by mainstream Americans — heck, even by their own people sometimes.
#BrownSkinGirlChallenge 💃🏿👼🏾 pic.twitter.com/krmyJ8HGSb

— Gabrielle Union (@itsgabrielleu) July 21, 2019
To me, it doesn't get much better than this. Brava, @Beyonce. You've done a beautiful thing here. I see pride. I see joy. #BrownSkinGirlChallenge https://t.co/Qg6coVjb8q

— Ava DuVernay (@ava) July 22, 2019
"Dipped in chocolate, bronzed in elegance, enameled with grace, toasted with beauty. My lord, she's a black woman" #BrownSkinGirlChallenge pic.twitter.com/9PlCs5giFx

— #rieleforriri (@rielesvalentine) July 21, 2019
https://twitter.com/hashtag/BrownSkinGirlChallenge?src=tren&data_id=tweet%3A1153097886445387777
as soon as i saw the trend i just had to hop in too and join my beautiful brownies 😭💓#BrownSkinGirlChallenge pic.twitter.com/traq1cgqRm

— cinnamon slim 🤎 (@theaphroditez) July 21, 2019
Ok. Don't give me an excuse to post photos with @KELLYROWLAND 👧🏽👧🏽 💖💖 #BrownSkinGirlChallenge pic.twitter.com/MiMnbfgV04

— Holly Robinson Peete 💃🏾♍️ (@hollyrpeete) July 21, 2019
#BrownSkinGirlChallenge
Kinky hair, juicy lips, brown skin, we're all beautiful pic.twitter.com/s0dvLuHx6g

— Sonia Grace (@soniagracemusic) July 21, 2019
i mean why not 🤷🏾‍♀️ #BrownSkinGirlChallenge pic.twitter.com/pvGuCok1ba

— K Mo🖤😈 (@Kmxrci) July 21, 2019
https://twitter.com/yoncestaIlion/status/1152985995744292869
https://twitter.com/maria_kfz/status/1153027898703523841
https://twitter.com/dreamyonce3478/status/1153051376416673794