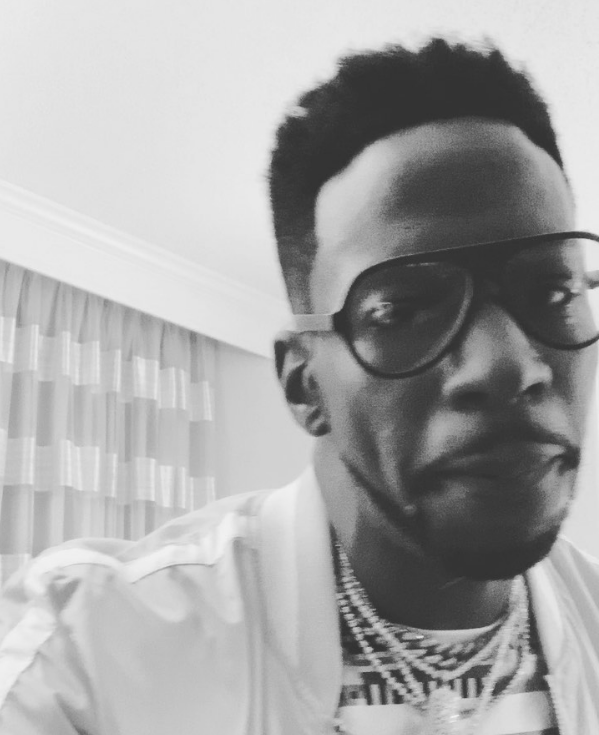 This is something you don't hear every day. Rapper Young Dro was arrested for assaulting his girlfriend with banana pudding.
Yes, you read that right.
And now Young Dro is stuck in jail due to a charge from a separate matter.
TMZ just got ahold of the police report that on July 5, Atlanta-based emcee Young Dro was arrested for turning a plate of banana pudding into a missile that was thrown at his girlfriend during a verbal altercation at his suburban Atlanta home. No word on if the unidentified girlfriend sustained any injuries or suffered permanent food stains in the ordeal.
Fans know Dro from arguably his biggest hit, "Shoulder Lean," with label boss T.I. back in 2006. Dro was signed to Tip's Grand Hustle in 2004 and has also released the cut "FDB" in 2013.
The entertainment publication stated that the 40-year-old Dro, who was born D'Juan Montrel Hart, was embroiled in a high-decibel word war with his girlfriend over money.
Pretty soon, the argument degenerated into an all-out dinner-and-desert battle. Both parties reportedly threw food at each other.
Apparently, the girlfriend was the one who called the police because once they arrived, she tried to dissuade them from arresting Dro. Her plea did not work as he was hauled to the police station and charged with two counts of misdemeanor battery/family violence.
Once Dro was hauled off and holed up in the local jail, authorities found out that he has an outstanding warrant for allegedly being in arrears for his child support. He's reportedly behind to the tune of $41,000 and won't be allowed to post bail until he comes up with at least $10K.
Sources close to Dro informed TMZ that he said he has reconciled his debt and that this is a clerical error. No word yet if Dro remains in jail on Monday, July 22.