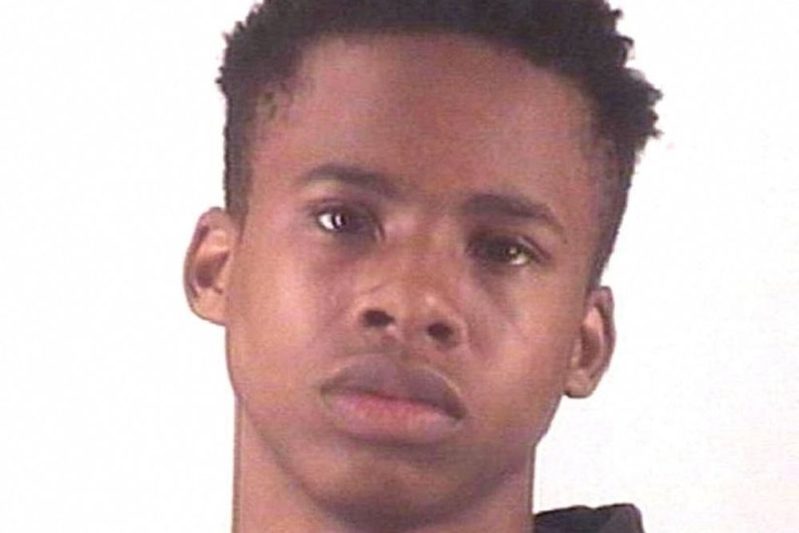 Rapper Tay-K will likely spend the majority of his prime years of life behind bars. The 19-year-old rapper was recently sentenced to 55 years in prison for a home invasion that led to murder.
According to The Dallas Morning News, Tay-K, Taymor McIntyre, who was 16 at the time, was involved in a home invasion robbery in Mansfield, Texas, that led to the murder of Ethan Walker.
The rapper took part in a July 2016 home invasion gone wrong that left 21-year-old Ethan Walker dead. After he was put on house arrest after initially being charged, Tay-K cut his ankle monitor and was on the run from authorities for several months.
While on the run, Tay-K became a viral sensation after his song "The Race" became a hit. In the song, Tay-K described his escape from the police while facing the murder charge. The song has garnered more than 174 million views on YouTube and was even featured in Donald Glover's hit TV series "Atlanta."
Along with being sentenced to 55 years, Tay-K was also given an additional 30 years in prison and a $5,000 fine for one count of aggravated robbery and to 13 years in prison and a $3,000 fine for the other two counts of aggravated robbery.
After the decision was handed down, Walker's father, Richard Walker, blasted Tay-K for releasing the song, "The Race."
"Every lyric to 'The Race' is stained with my son's blood," Richard Walker said. "Every 'Free Tay-K' T-shirt that was ever sold has my son's blood on it."