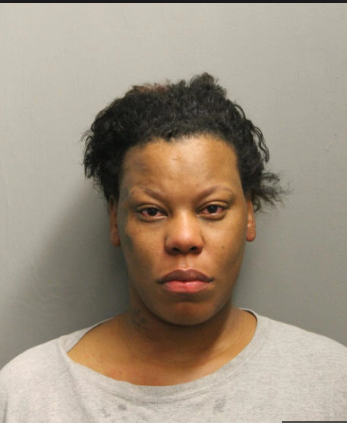 Taraji P. Henson learned that being a celebrity does not always protect you against the criminality of others. In fact, as many celebrity homeowners in greater Los Angeles found out, it can make you a particularly appetizing target for thieves.
Case in point is a Chicago mother of six — who is pregnant with her seventh child and suffers from bipolar disorder. She allegedly hacked into the "Empire" star's emails and stole her identity and money for her own personal gain.
Renee Newby, 29, realized her illicit enterprise has come to a conclusion as she was reportedly sobbing in Leighton Criminal Court Building. She faces a single felony count of continuing a financial crime enterprise — despite the Chicago Tribune's report that Newby stole several people's identities.
The Oscar and Emmy-nominated actress, 48, was not named as a victim by prosecutors, but the name, "Taraji P. Henson," was listed in court documents as one of several people's accounts that Newby allegedly hacked into and stole identities from.
"Once this was done, the defendant then raided the account for a variety of information," the Tribune reports the court docs stated, which included financial accounts and telephone numbers that she could then use to purchase items online.
Luckily, Henson has a good manager who noticed fraudulent charges on several of her accounts last August 2018. The unnamed manager contacted authorities when purchases were made and items were sent to two South Side addresses under an unrecognized name.
As a result of the manager's discernment, they were able to cancel $4000 of the $12,000 that Newby stole from Henson and others.
Prosecutors said Newby also defrauded the likes of American Express, PayPal and JP Morgan Chase and multiple merchants as part of her scheme. Authorities used a search warrant this past weekend to raid Newby's Galewood apartment and confiscate what they believe are the fruits of the crime. A forensic process will be conducted to confirm the items seized were purchased with other people's money.
https://www.instagram.com/p/B0O-GbpHeDB/?utm_source=ig_embed