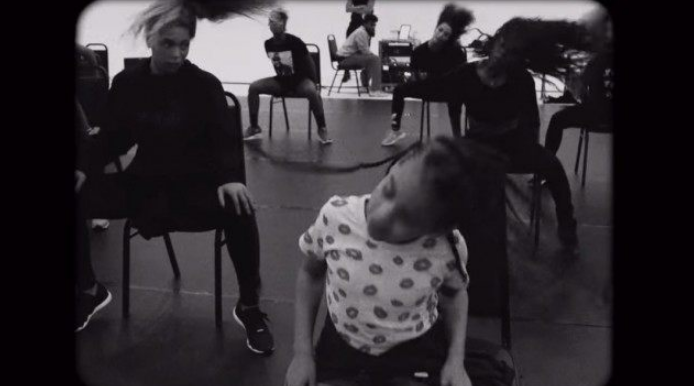 Even though she is just 7 years old, Blue Ivy Carter possesses the type of magnetism that makes her the center of gravity wherever she goes, and she oftentimes steals the shine from her famous parents.
Her charisma and vocal skills were on full display in the Beyoncé single "Brown Skin Girl," as she morphed into the embryonic artist Blue Ivy.
The single from The Lion King: The Gift album landed at No. 76 on the Billboard pop charts, making her the youngest artist to land on any of the Billboard charts.
The album itself debuted at No. 2 on the Billboard 200 after getting 54,000 equivalent album units in the week ending July 25, according to Billboard magazine.
Technically, Blue Ivy made her first Billboard appearance in 2012 on Jay-Z's "Glory." That song debuted at No. 74 on Billboard's Hot R&B/Hip-Hop Songs chart. But then, Blue Ivy was only a few days old when she was featured and was not a consenting participant.
Blue Ivy has a way to go to catch her pop goddess mother and billionaire father in Billboard placements. Beyoncé has 63 entries on the Billboard charts during her solo career, placing her fourth among women all time behind Nicki Minaj, Taylor Swift and Aretha Franklin, according to Billboard. This, of course, does not include Queen Bey's 14 entries with Destiny's Child.
Blue's father Hov boasts 100 solo entries on the charts, placing him fifth for all solo acts after Drake, Lil Wayne, Elvis Presley and Nicki Minaj, Billboard states.
Check out the Queen Bey and Blue Ivy in "Brown Skin Girl" below: