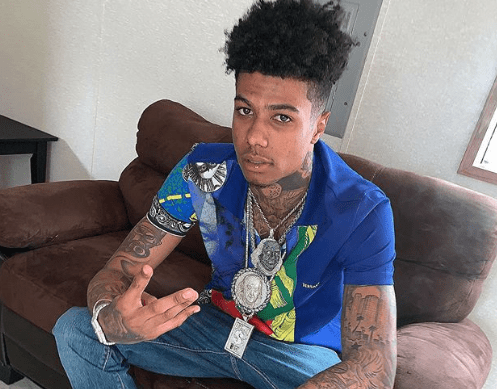 Blueface went from being an obscure rapper to a music sensation after the release of his hit "Thotiana," which began to gain traction in the spring of 2019.
Since then, Bluface has earned more fame and money. With his success, the 22-year-old rapper apparently has decided to celebrate by indulging in lots of sex.
During an interview with "Big Boy TV," Blueface was asked how many women he slept with in the past six months. Big Boy, the show's host, asked if the number was greater than five. Blueface responded by saying the number was much higher. He eventually claimed that he had slept with more than 1,000 women in six months.
He revealed that he often sleeps with multiple sex partners at that same time. "Sometimes it's a threesome, foursome or fivesome," he said, revealing that he has had sex with as many as five women at the same time.
Blueface isn't the only celebrity to recently admit to having an unusually high number of sex partners.
In the book Darkness to Light, Odom revealed that he had sex with more than 2,000 women during his lifetime, including dozens of strippers and prostitutes. Odom shared that he had been obsessed with sex for as long as he could remember. He would often visit strip clubs and pay dancers for sex.