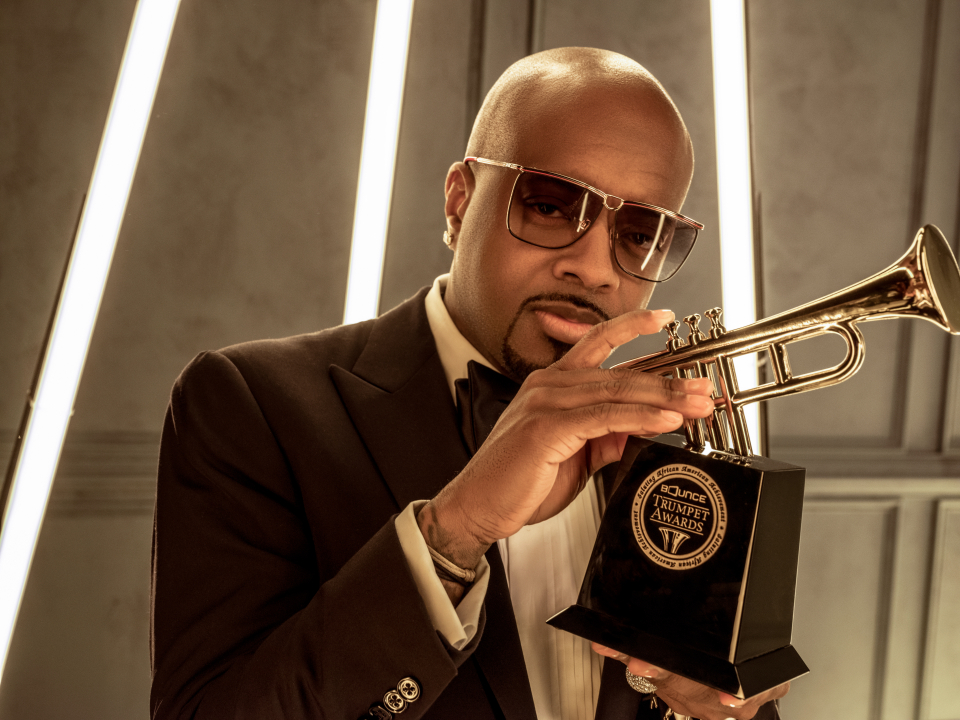 Music mogul Jay-Z has been excoriated ever since he publicly announced his Roc Nation company had negotiated a deal with NFL Commissioner Roger Godell. 
Most are irked that the deal does not include guaranteed employment for exiled NFL quarterback Colin Kaepernick, 31. Most analysts believe Kaepernick is a better player than a majority of the backups in the NFL and, therefore, should have a roster spot in the league.
Now, Jay, 49, is taking heat from his contemporaries in addition to a social media beatdown. Famed producer Bryan-Michael Cox, 41, and renowned hip-hop deejay Funk Flex have stated unequivocally that Jay-Z dissuaded Jermaine Dupri from striking a deal with the NFL to manage the Super Bowl halftime shows, but now Hov has entered into a seemingly similar deal just months later.
Cox, for one, has a problem with it.
"I'm not saying it can't turn into [something] good," Cox said on Loola.TV. "But we're also talking about a guy who single-handedly picked up the phone and called Jermaine to tell him not to do it. When we all had that meeting with the NFL, all that s— was part of the same s—."
Cox, who has written and produced for the likes of Janet Jackson, Mariah Carey, Usher, Chris Brown, Justin Bieber, Monica and many others, has avoided throwing direct shade at Hov, opting instead to adopt a wait-and-see attitude about the NFL deal.
"I'm not going to condemn it or be like 'That s—'s wack.' For me, I want to look at it intelligently because I know a lot of what was happening before and how we were engaged last year as a community," Cox continued. "At the end of the day, [Jermaine] took a beating for doing the same s—. And, I guarantee you they didn't pay him as much as they are about to pay [Jay-Z]."
You can view the interview in full below on Loola.TV. 
I'm Live via https://t.co/KJikcZcXvl @LoolaTv https://t.co/8UBOZkVKnS

— BMC, The Marathon Man. (@bryanmichaelcox) August 14, 2019
Cox was kinder than Funk Flex. In a lengthy Instagram post, Flex, 51, is wondering how Kaepernick and Eric Reid, who also kneeled beside Kaep, will figure into the deal that has Jay-Z taking over Super Bowl halftime activities. Jay is also reportedly ready to take an ownership stake in an NFL team in the very near future.
Flex noted how the NFL doled out $10 million to squash the collusion lawsuit that kept Kaep out of the league. But in illuminating the fact that a large portion of that money went to pay lawyers' fees, Flex is wondering when Kaepernick's sacrifice — he hasn't played since 2016 — is going to pay off. And, according to Flex, Jay-Z had no right to get in front of the media and say we're beyond "kneeling."
"We are never past kneeling. The 'fear of the kneeling' is what pushed the NFL to get more aggressive with unlawful tactics," the Hot 97 radio host wrote in his post on Instagram. "To dismiss his efforts in front of the NFL commissioner (the one who spearheaded the Colin corruption) was an extreme slap in the face!"
Read Flex's full post below.