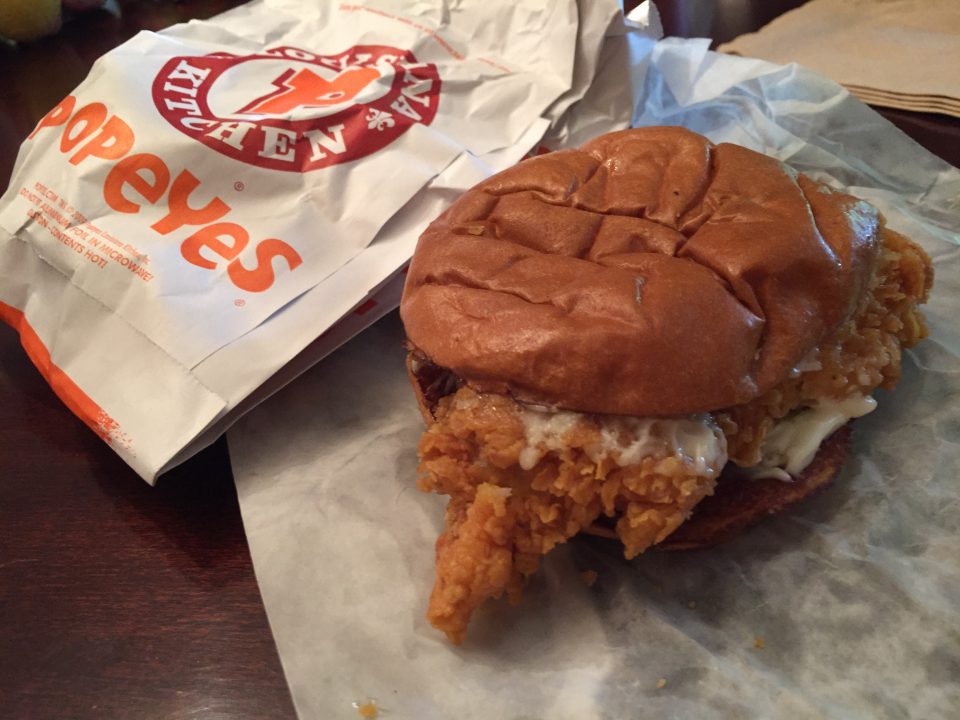 Popeyes caused a stir on social media after the company released its new fried chicken sandwich last week. The release caused a debate centered around which fast-food chain has the best chicken sandwich.
However, the social media battles between the fast-food chains have centered around Black slang. For instance, in the midst of the great chicken debate, Wendy's verified social media account tweeted "Y'all out here fighting about which of these fools has the second-best chicken sandwich."  Popeyes responded by tweeting, "Sounds like someone just ate one of our biscuits. Cause y'all looking thirsty." The Twitter exchange has garnered 360,000 likes thus far.
Sounds like someone just ate one of our biscuits. Cause y'all looking thirsty. https://t.co/89eqI5vk2z

— Popeyes Chicken (@PopeyesChicken) August 20, 2019
With hip-hop and social media, people from around the world have had access to Black culture without having a real connection to Black people. The cultural capital of the Black community has often been co-opted by corporations seeking to add a cool factor to their products.
But it's important to determine if those same companies are willing to deal with all aspects of Black life instead of just using Black slang to make money. Will those companies speak out against injustices and work to combat racial profiling, systemic racism, stereotypes, or police brutality? And are those companies willing to hire Black executives?
On their online diversity and inclusion page, Popeyes said in a statement, "We consider both diversity and inclusion as being integrated into our culture and all of our business practices. We take pride in creating a work environment that attracts and retains top talent; where diversity and inclusion are valued and leveraged to foster creativity, innovation, and thereby allow us to deliver results to our franchisees, our guests and our shareholders."
The chicken sandwich debate will likely continue on social media until the next challenge or viral craze takes hold. And the overall impact serves as another example of the infectious power of Black culture. However, the winners will be companies who have found ways to use Black culture for financial gain.
"This new chicken sandwich debate is another form of how social media can create a buzz," said Trenell A. Harris, sales operations manager at Beam Suntory. "It starts with a simple Twitter feed of a Popeyes chicken sandwich, then escalates to photos of long lines across all forms of digitalized media. And specific to African-Americans, whom many of these cultural references are targeted towards, this phenomenon is a trend we create. Why? A great majority of Popeye's chains are located in the African-American community. Again, we spearhead a trend created by the media, but the victor in this whole situation are the fast-food chains."