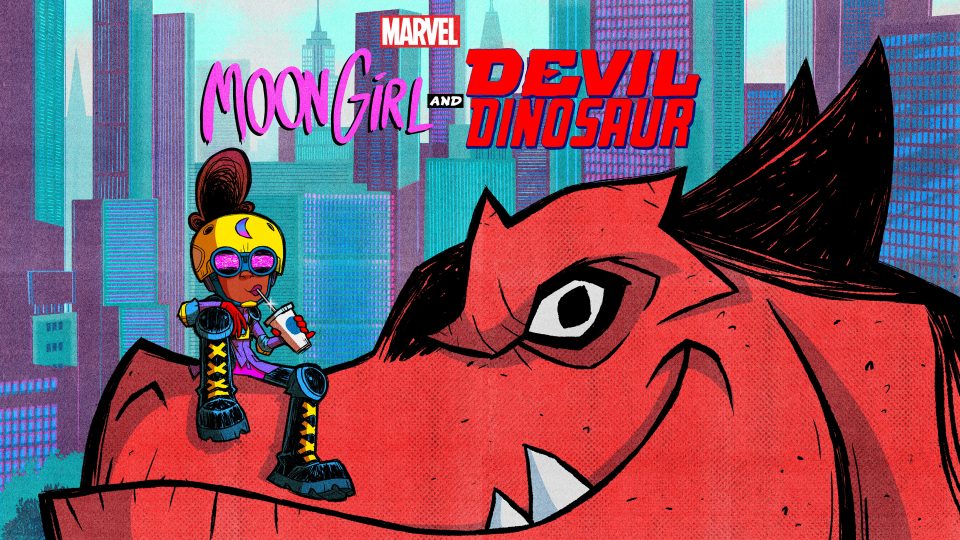 Laurence Fishburne is set to produce a Marvel animated series for Disney Channel.
The acclaimed actor introduced "Marvel's Moon Girl and Devil Dinosaur" during the Disney D23 Expo. The series centers around 13-year-old genius Lunella Lafayette and her 10-ton T-Rex, Devil Dinosaur. With Devil Dinosaur by her side, Moon Girl protects New York's Lower East Side.
Calling himself an "avid comic book fan" Fishburne says he is excited to have the opportunity bring to life a Black teen superhero.
News of the proposed series first surfaced in February. After much speculation, the series heads to Disney Channel instead of the upcoming Disney+ app. In addition, Helen Sugland's Cinema Gypsy Productions (ABC's "Black-ish") and Steve Loter will join Fishburne to produce the Marvel animated project.
It's been a busy time for Fishburne ahead of the announcement for "Moon Girl." Last week, reports surfaced about a fourth installment of The Matrix movie series starring Keanu Reeves and Carrie-Anne Moss. While Reeves and Moss are set to reprise their roles as Neo and Trinity, Fishburne has yet to be connected to the project. Talks about possibly recasting a younger version of Fishburne's character, Morpheus, are reportedly are underway.
Lana and Lilly Wachowski, who wrote and directed the first two films, will return to lead the project.
Additionally, Fishburne will co-star alongside Nicholas Cage in Running With The Devil.
Running With The Devil arrives in theaters on Sept. 20, 2019.