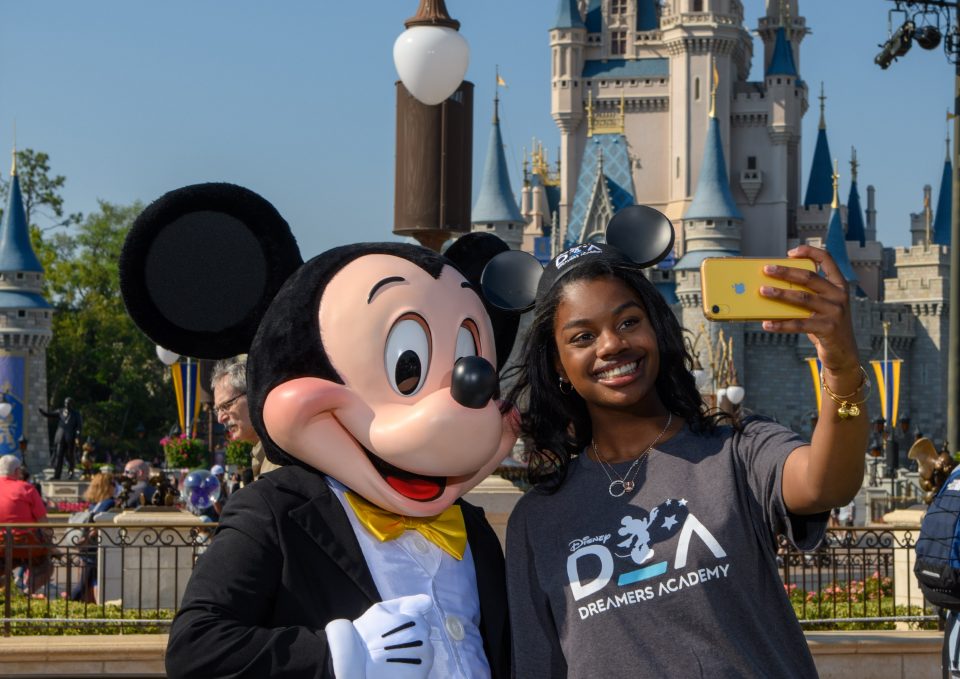 Disney Dreamers Academy 2019 alumna Jacqueline Means returned to Disney in late July as Miss Delaware's Outstanding Teen. Jacqueline was one of 100 high school students who earned an all-expenses-paid trip to Walt Disney World Resort to participate in the 2019 DDA with Steve Harvey and Essence magazine. Rolling out chatted with the talented teen about her DDA experience, leadership and more.
Describe your experience in Miss America's Outstanding Teen competition.
Miss America's Outstanding Teen was absolutely amazing! Being amongst the other 50 state titleholders was amazing, and to be able to say I have a sister in every part of the USA is simply incredible. Not only did I make 50 new BFFs, I also won the National Teens In Action Award, which commended me for my dedication and service to my community and to inner-city girls through the STEM Initiative I founded.
How did the DDA experience impact you?
DDA was beyond inspiring. Not only did we 100 Dreamers, selected out of thousands, get to listen to Steve Harvey talk about his life and dreams, [but] we were [also] given the opportunity to have hands-on learning sessions with people who were in professions we want to pursue. I was so grateful I was a part of the Medial "Deep Dive," where I was able to learn [about] sutures and talk with a real pediatric neurosurgeon.
It made me more confident. When I came back to my inner-city home of Southbridge, Wilmington, which has unfortunately been called MurderTown, USA, I felt more confident in my abilities to continue working through my STEM Initiative to bring positive change to my community because I know the people of Wilmington are better than that stigma.
What does leadership mean to you?
Leadership means a leader using the opportunities they have been blessed with to provide guidance and direction to those less fortunate. A good leader not only strives to be the best they can be themselves but aims to inspire others to be their best selves as well. 
Who is your favorite leader and why?
Dr. Alexa Canady. She was the first African American woman to become a neurosurgeon. Dr. Canady truly inspires me because she paved the way for other African American women, like myself, to follow in her footsteps. 
My dream is to become the best neurosurgeon in the world. I also want to continue to inspire other young girls from inner-city Wilmington to set high goals and let them know that they can do absolutely anything they put their minds to. I want to let them know that they can defy the odds that have been stacked against them, and that their circumstances do not define them. By doing this, I dream of a future in which women are no longer the minority when it comes to representation in the STEM field but are instead just as equally represented as men are.
Applications for 2020 DDA are open at www.DisneyDreamersAcademy.com.