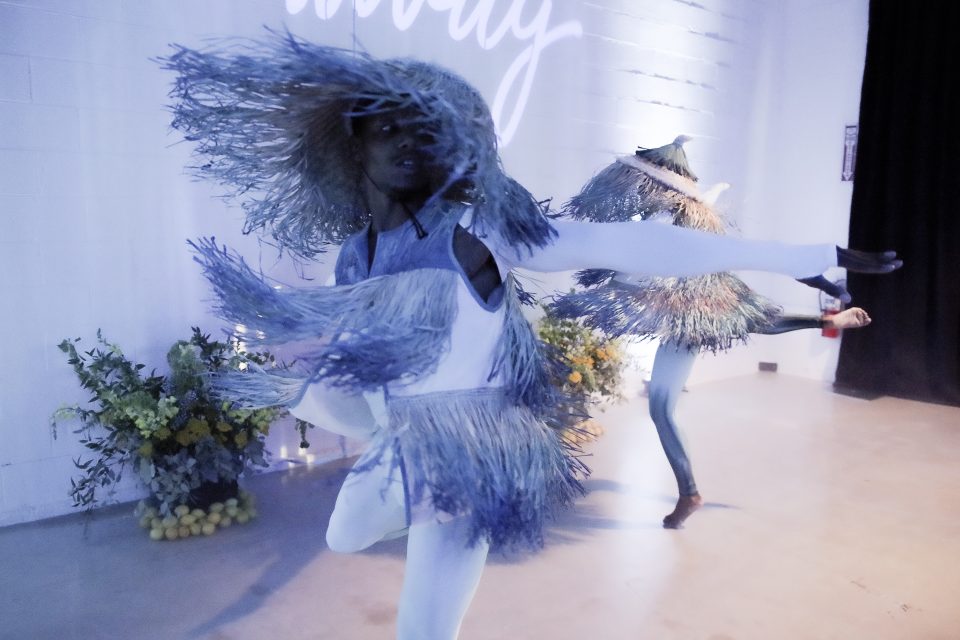 On Wednesday, Aug. 28 Chicago influencers and creatives gathered in Fulton Market with 75-degree temperatures on a balmy summer night for an extra-sensory experience. Bombay Sapphire presented "Stir Creativity," hosted by Chicago comedian and sportscaster Young Wayne with special guest, "FlyBoy" visual artist Herbu Brantley. 
Guests enjoyed a multi-tactical experience that featured each of the five human senses in designated separate space. 
As the velvet curtain opened, guests were exposed to a cloud-like mist, to entice their visual senses.
Next stop was a "touch" room with low hanging branches, ribbon drenched ceilings, and dancers. Moving on to the "smell" room, patrons whiffed different herbal scents, all of which were ingredients in the premium gin brand. The tasting room included complimentary samples of the pink-hued Bombay gin and cranberry combination.
Lastly, the final veil was lifted and guests walked into a room filled with final sense -sound.  Chicago Bears' official DJ "DJ Jay illa" played a wide range of hip-hop and R&B tracks from the 90s to the present in that special space.
The big reveal was the work of the event's special guest Herbu Brantley, sculptor, painter, and visual artist from Chicago's south side. Brantley has been affiliated with Bombay Sapphire since 2012 when his work was presented in the Artisan Series. Rolling out sat down with Brantley and Young during the celebration to learn more.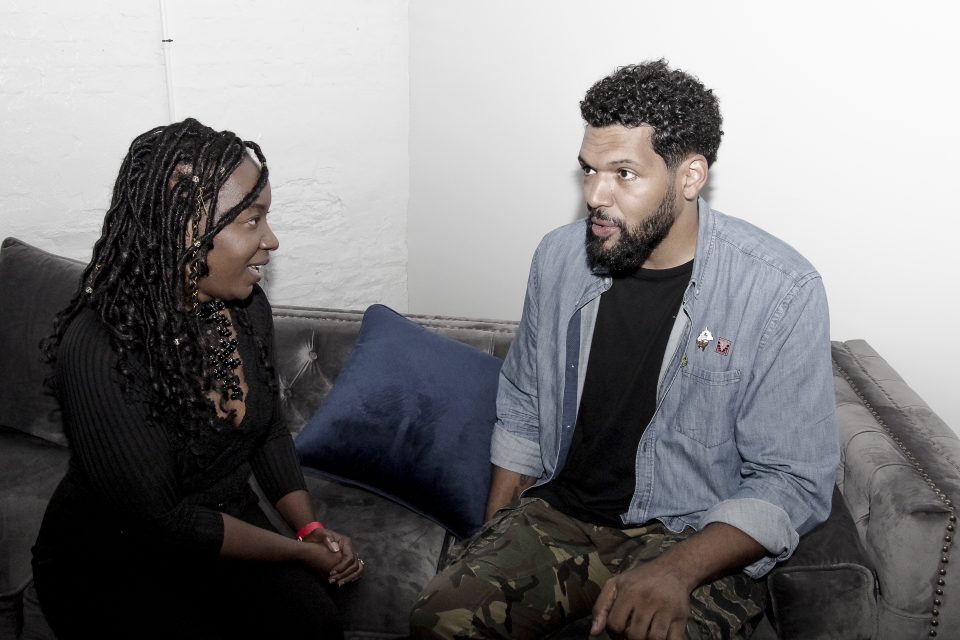 Herbu Brantley – As an artist, where do you find inspiration?
[Jean Michel] Basquiat was definitely one of my inspirations. But I find inspiration in a variety of different mediums. I am a fan of music and films.  I'm a huge fan of anime and creators like [Hayao] Miyazaki, and any outlier that's in a creative space. I also find inspiration in conversations.  I can be speaking with a person, and it will spark something in me creatively.
What's your favorite Bombay Sapphire mixed drink?
I'm really not a mixed drink type of guy. I prefer mine on the rocks. I have had a few that were the bomb. Pun intended.
Wayne Young – Why did you decide to branch out from sports and align yourself with this event? 
I've always wanted to do something to expand my brand into the creative space. Creating from a blank canvas to make something brilliant, to me that is stirring creativity.
Do you feel that it's important for Chicago to have events like these? 
Absolutely! We don't have all the outlets in the world, so we have to create our own from our vision and our perspective.