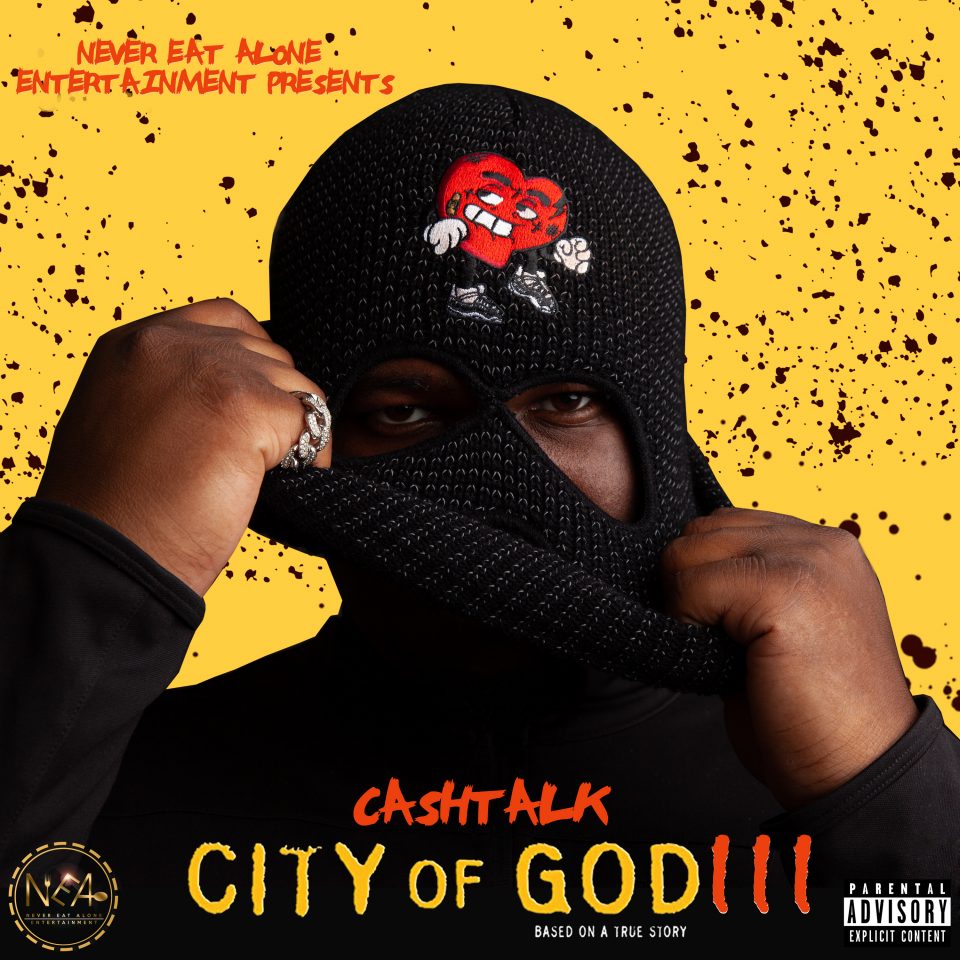 Ca$htalk is a product of Carver Homes and Mechanicsville in Atlanta's infamous Zone 3. On Aug. 29, 2019, the 23-year-old rapper, who is signed to Atlanta-based independent label Never Eat Alone Entertainment, released his new mixtape project, City of God III. This latest release was preceded by  City of God II in 2018 and City of God I, which he independently recorded before joining NEA.
For three hours on Tuesday evening, Sept. 3, Ca$htalk introduced City of God III to an intimate crowd during a listening party at the headquarters of the streaming platform My Mixtapez.
Rolling out caught up with Ca$htalk at the event to learn more about the message behind the 13 tracks in the final chapter in his City of God trilogy.
What is your creative process when you are making music?
I don't really write because I just speak about what is going on in my life at that time. For example, like right now I feel good, so if I go to the studio right now, I would make a song that makes everybody feel good, or if I was going through some rough times right now, everybody gone feel my pain in my lyrics.
Which song on your mixtape means the most to you?
My single titled "Be There" because as long as I'm good, I will always make sure my momma, my brothers and my son good. Click here to continue