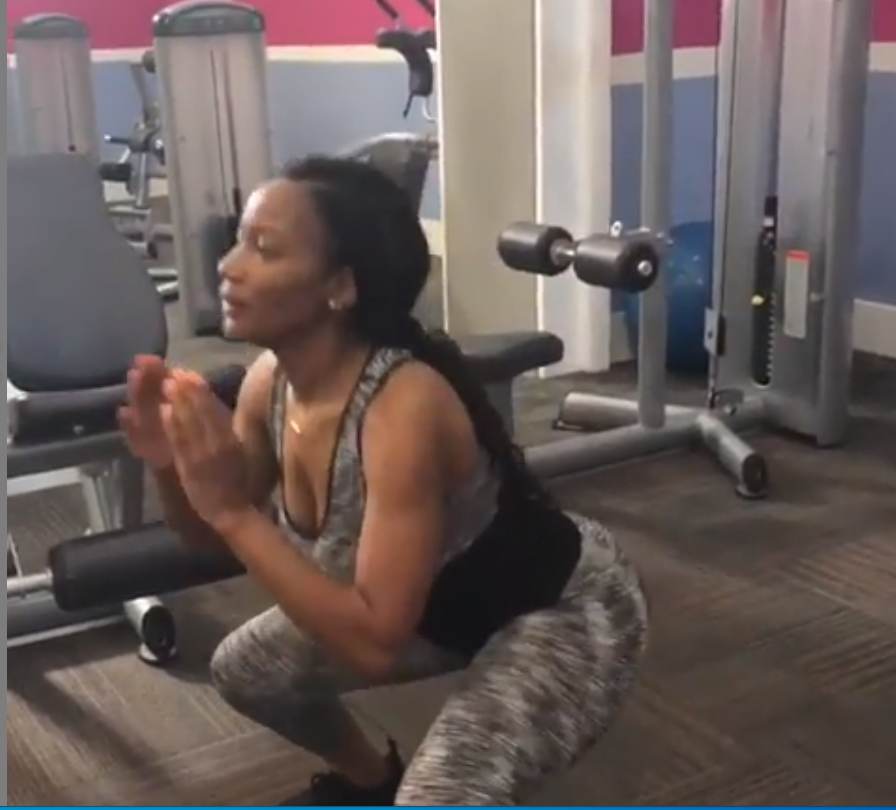 Fans are awed by Erica Dixon's snap-back, hourglass figure so soon after giving birth to twin daughters, Embrii and Eryss.
The "Love & Hip Hop: Atlanta" star flossed her post-baby body as Instagram users said they can barely tell that she delivered two babies four months ago.
The mother of three captioned in an Instagram photo expressed how self-conscious she was about wearing fitted again since giving birth to her daughters.
"Being self-conscious about my stomach I was skeptical about wearing fitted clothes again," Dixon wrote. "I must say I'm loving my results after waist training and the gym. Twins are four months just wait until they are six. I'll be back 100 percent. 👗 #stomachonflatflat"
https://www.instagram.com/p/B2Id780JfTf/
As most fans know, Dixon, 34, is the ex-girlfriend of rapper and reality star Lil Scrappy. They also share a daughter, Emani Richardson. But Dixon has yet to reveal who the father of the twins are, though fans have been busily speculating. Many proffered "Power" star Rotimi Akinosho as the culprit, but he reportedly denied he is the father.
Nonetheless, fans clamored to get on and sing Dixon's praises for putting in the work on her snapback game that rivals the likes of Beyoncé and Cardi B.
"Damn her stomach on flat flat the snapback is real u look gud 😍"
"What stomach @msericadixon girlllll byeee👌 live your life… You serving #looks after having a babies and it's not even a year🔥👌"
"What stomach sis and twins where sis 😩👏🏾 you look bomb!"
"What twins sis 👀 ur body fiy! especially after having twins! ❤️ shesssss back b–chessss….yessss snatched"