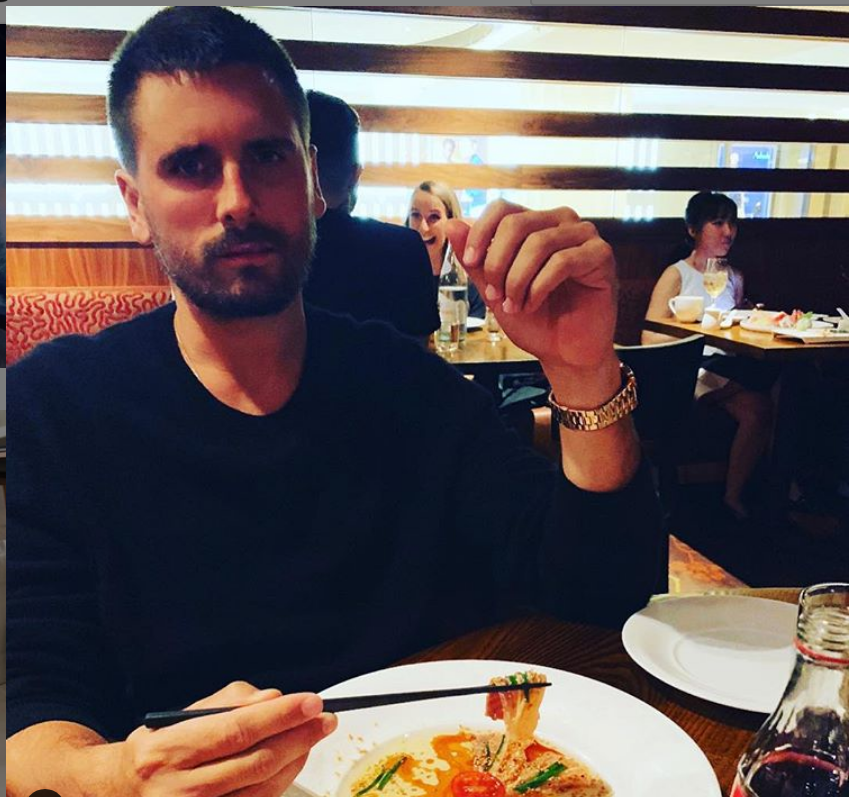 Before today, Kris Jenner's boyfriend Corey Gamble was more like a wallet the matriarch carried around in her purse: rarely seen and never heard from.
Until now. On an upcoming episode of "Keeping Up with the Kardashians," Gamble and Scott Disick shout at each other at high decibels while sitting around the dinner table that shocked viewers because Gamble is seldom seen.
The yelling match popped off when Disick's and Kourtney Kardashian's daughter, Penelope, caused the housekeeper to quit when the girl scratched the woman in the face.
In response, Gamble said that if that was his daughter, he'd "whoop her a–," which sent Disick rocketing into orbit.
Disick was not there for it and he screamed at Gamble by asking him indignantly, "My duaghter???" to which Gamble retorted by saying, "I'll whoop your a–!"
Here is the exchange captured online before it was edited as shown by The Shade Room:
Once this commercial trailer when viral, E! execs edited down to this current version, which is a little tamer, but still intense:
Next Sunday, a family dinner takes a turn for the worst. This new #KUWTK can't be missed. pic.twitter.com/gUtnl8iM2K

— Kards Katch Up (@kardskatchup) September 16, 2019
Will you be watching the next episode of KUWTK?