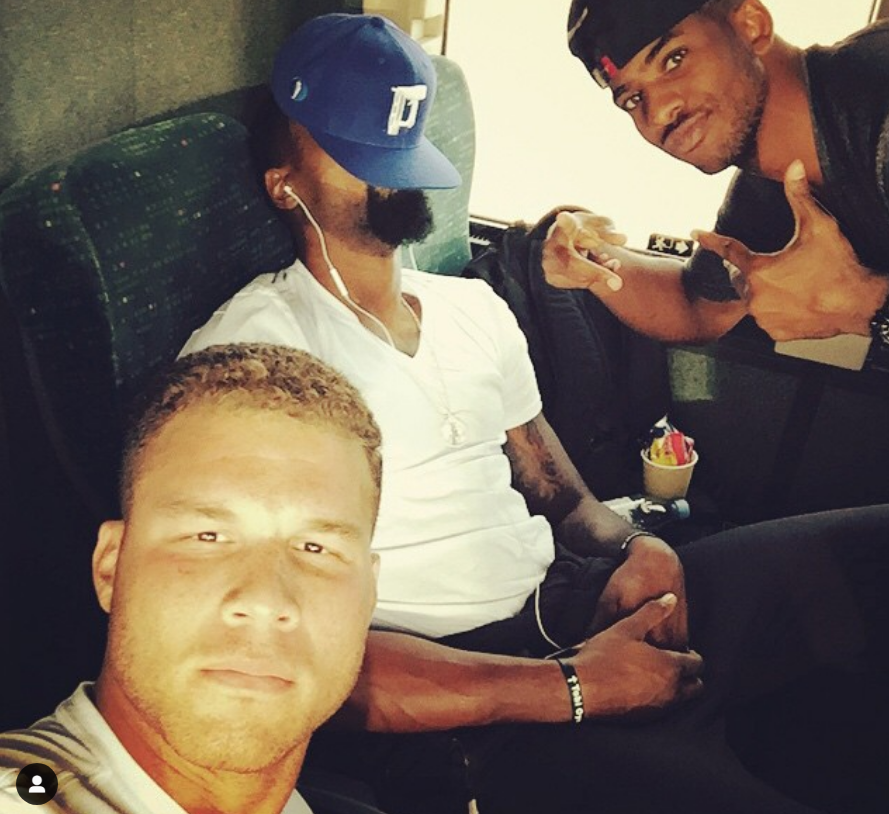 Even though Blake Griffin is no longer linked to the Kardashian clan, he mercilessly unloaded on the family during Comedy Central's "Roast of Alec Baldwin."
Blake, now a member of the Detroit Pistons, used to date model Kendall Jenner when he played for the Los Angeles Clippers. Kendall is one of Caitlyn Jenner's biological children he had with ex-wife Kris Jenner.
Even though the roast was about acclaimed actor Alec Baldwin, Griffin stuck his needle into the Kardashains because Jenner, formerly Bruce Jenner, was on the stage.
"I know we're all here making fun of Caitlyn, but I wanted to take this moment to publicly thank you," Griffin began. "As an athlete, I want to thank you for your bravery. As a human, I want to thank you for the door you've opened.
"And on behalf of the entire NBA and half the rappers on the Billboard charts, I want to thank you for giving your daughters their daddy issues," he quipped.
Though Caitlyn laughed at Griffin's jabs, the NBA star also referenced the former Olympian's gender transition while taking another dig at Kardashians.
"Caitlyn completed her gender reassignment in 2017, finally confirming that no one in that family wants a white d––," Griffin said.
"The Roast of Alec Baldwin" airs Sunday, Sept. 15 on Comedy Central.