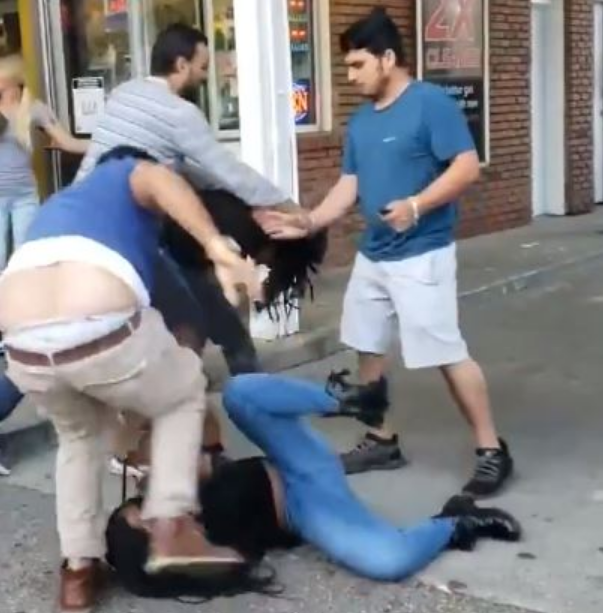 Two owners of a Pittsburgh gas station and an employee have been arrested and charged with assault since cellphone footage materialized showing them beating down and dragging two Black females after an argument.
The Allegheny County District Attorney's Office on Monday charged gas station owners Sukhjinder Sadhra, 35, and Balkar Singh, 40, and gas station employee Scott Hill, 50, with simple assault, CBS Pittsburgh reports.
Video footage shows three men holding sisters Jamila and Ashia Regan, as they repeatedly punched and beat the two women.
Sadhra and Hill were also charged with an additional count each of simple assault.
"That submission was remanded back to the police by our office for additional information, including more video footage, and clarification," said Mike Manko, a spokesman for Allegheny County District Attorney Stephen Zappala Jr. "A meeting was held earlier today at our office at which point video from inside the gas station was viewed.
"Under no circumstances is it acceptable for anyone, regardless of gender or race, to be assaulted in the way that is depicted in the video and such behavior will not be tolerated in Allegheny County."
The incident stemmed from the women's request for a refund for spilled gasoline and an argument ensued that quickly degenerated to violence.
Hit the flip to view the disturbing footage of the pummeling: