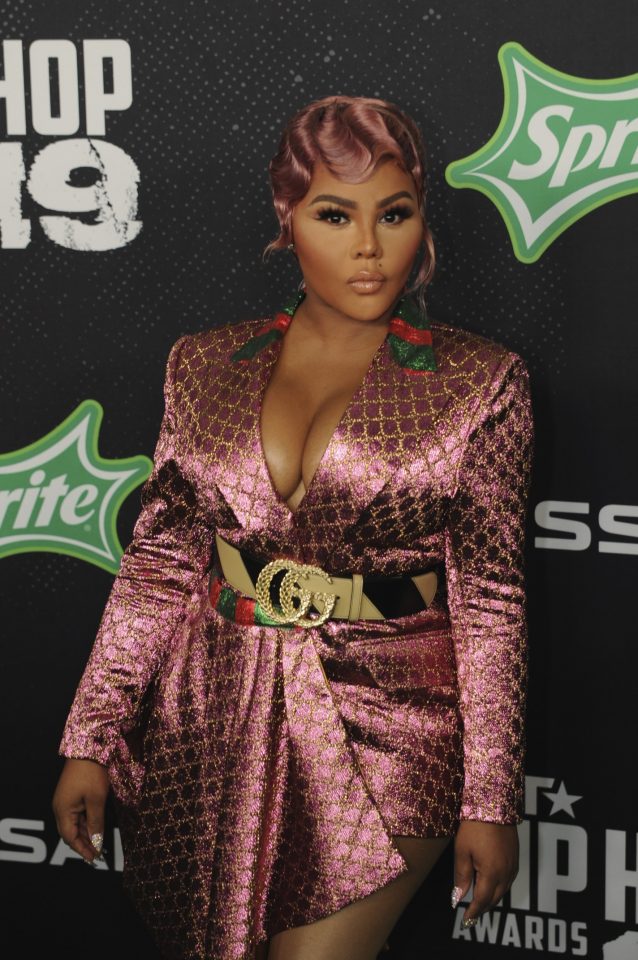 Lil' Kim, aka The Queen Bee, is a rap legend, fashion icon and trailblazer for women in hip-hop.
The Brooklyn, New York-raised artist has always been raw and unapologetic in her flow, setting the tone for female rappers to embrace their sexuality and hold their own.
Early in her career, she won the attention of the Notorious B.I.G, who grew up in the same neighborhood and helped to cultivate her career. With his direction, she became the leading lady in the hip-hop group Junior M.A.F.I.A. She has released five studio albums in her career, created countless iconic fashion moments and continued to set the bar for female emcees.
Lil' Kim was honored at the 2019 BET Hip Hop Awards with the I Am Hip Hop Award. Rolling out spoke with fellow rappers on the green carpet about how Lil' Kim changed the rap game and inspired their careers.
Here's what they had to say:
"Y'all know Lil' Kim is my idol. She's so bomb. She collaborated with me on my first project and did a feature, and she didn't have to do that. It's just dope to see things happening. This makes me want to keep going because this can happen for any female and it's well deserved." –Dream Doll
"She has inspired all the females. Anybody who says they're not inspired by Lil' Kim is a liar. Shout-out to Lil' Kim because we're working, we have a lot going on and you know what time it is." –Hitmaka
Click here to continue.