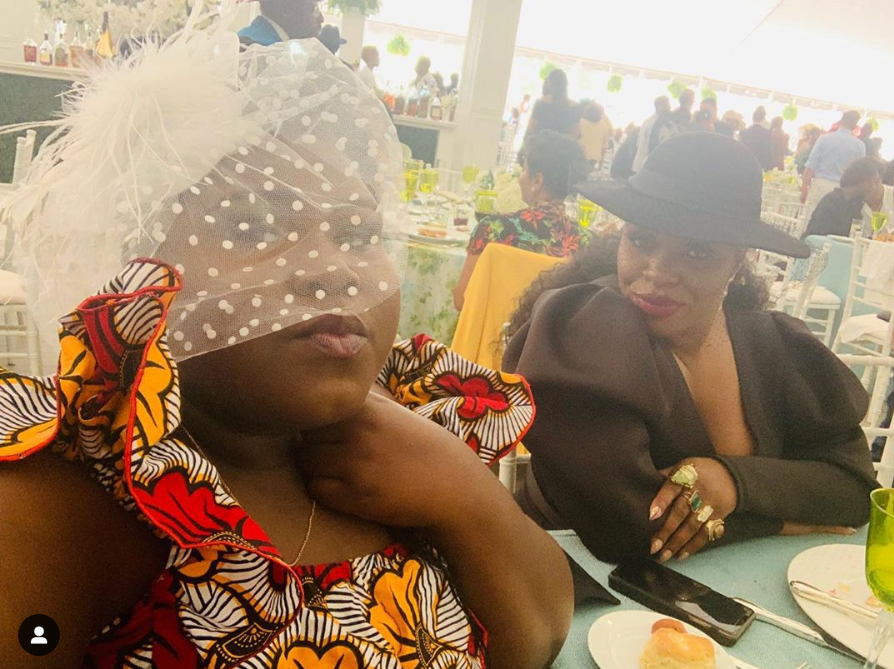 Fans have long formed a protective circle around Gabourey "Gabby" Sidibe during her continuous battle with her weight since she rocketed to fame in the Oscar-nominated film Precious in 2009.
This is why, unlike the cases with a plethora of other celebrities, fans had no problem with the 36-year-old "Empire" star's laparoscopic bariatric surgery to reduce her stomach size in order to expedite her weight loss.
The results have been impressive, fans exclaim, after she posted this photo to her 2 million fans via Instagram:
As Sidibe pointed out in her memoir, This Is Just My Face: Try Not to Stare, she didn't want to face the same fate as her brother, who now has Type 2 Diabetes. So when she lost and gained back 60 pounds, surgery was an easy option.
"My surgeon said they'd cut my stomach in half," she wrote in her book. "This would limit my hunger and capacity to eat. My brain chemistry would change and I'd want to eat healthier. I'll take it! My lifelong relationship with food had to change. The surgery wasn't the easy way out. I wasn't cheating by getting it done. I wouldn't have been able to lose as much as I've lost without it."
"I just didn't want to worry," Sidibe added to People magazine. "I truly didn't want to worry about all the effects that go along with diabetes. I genuinely [would] worry all the time about losing my toes."
Now she is gaining supporters, who laud her for her new look.
"Congratulations sweetie on ur weight loss, I'm so PROUD of u, ur so beautiful, n side and out❤️🙏🏾," wrote one fan under her Instagram post. Others gave her positive shout outs as well:
"Love your weight loss. Beautiful as always"
"Come through Gabby! You look amazing!"
"U lookin girl go go go get em girl!(n the dream voice) 🔥🔥🔥🔥🔥"
"You better do it Gabby!!"
"Hottttt 🔥🔥🔥"