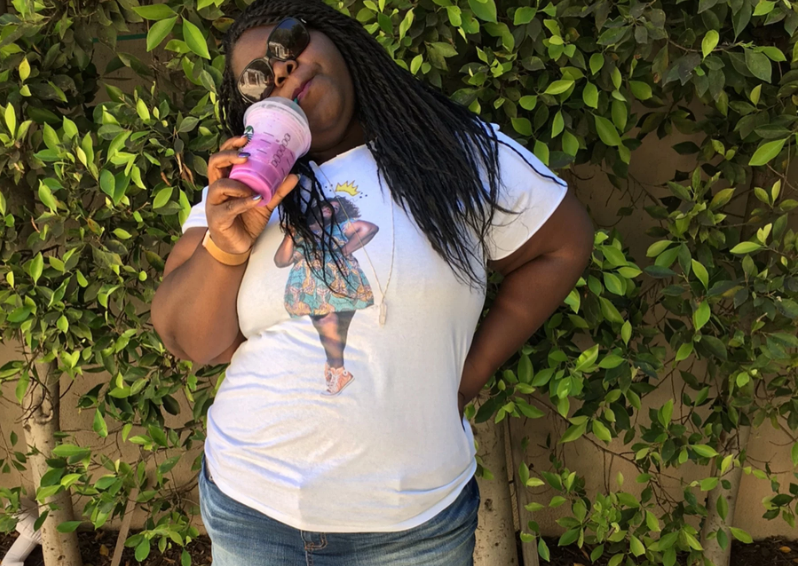 Gabourey "Gabby" Sidibe is going to join the cast of  "Empire" next season as a whole new woman. The Oscar-nominated actress (2009's Precious) attempted to break the internet with a sizzling picture that she has posted on social media. Sidibe looks phenomenal with a new stylish hairstyle.
The actress-turned-filmmaker has ditched her black and brown bob and is now rocking beautiful long braids (below photos).
The Empire star showed off her weight loss in a beautiful floor-length skirt that featured intricate African motifs in shades of orange, red and green.
The activist and author completed the look with a white crop top that reveals her strappy bra. She captioned the selfie: "Holiday Thot-wear."
Fans love the new look Sidibe is sporting these days. 
One fan wrote: "Legit thought it was you and I was like SLAY ME BITCH … still cute tho lol.I love it!!!! Sex Appeal! U Go Girl!!!! U make me feel SEXY within MYSELF!!!You look beautiful no matter what shape, firm or fashion.your personality beams like a light Don't turn it off."
Another respondent stated: "Slimming-up. I love it!!!! Sex Appeal! U Go Girl!!!! U make me feel SEXY too, cause u so confident and fierce. I think your an amazing individual who's always loved the skin your in. Standing proud of who you don't define the putter you. You keep 100 always, and nothing is impossible for you to achieve in this lifetime."
A third person shared: "Looking good Gabby. Omg, I have the same exact skirt. I love u soo much. You inspire me in so many ways u don't even know no one else can relate to me but you I want u to know u do sooo much for me even though u do t personally know me I'm so appreciative of u, and I look up to you all that u do not just for plus size women but for plus size African American women around the world I'm Soo proud of u and wish u many more beautiful success I your life."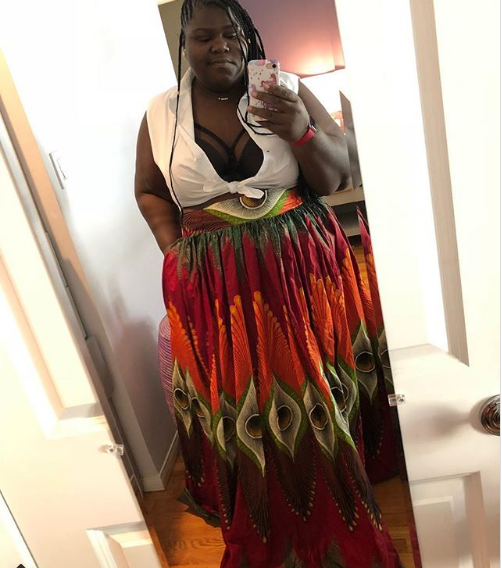 In her new memoir, This Is Just My Face, Sidibe confessed that she was unable to drop the weight on her own and feared she would become diabetic and opted to undergo laparoscopic bariatric surgery last May.
In a past interview, she explained: "Today, I have to go to work early because I have to do a fitting. They fit me for every episode now because I keep shrinking out of the clothes. But when I buy clothes and when I wear clothes, I still wear the same stuff. If I am swimming in it, that is fine."