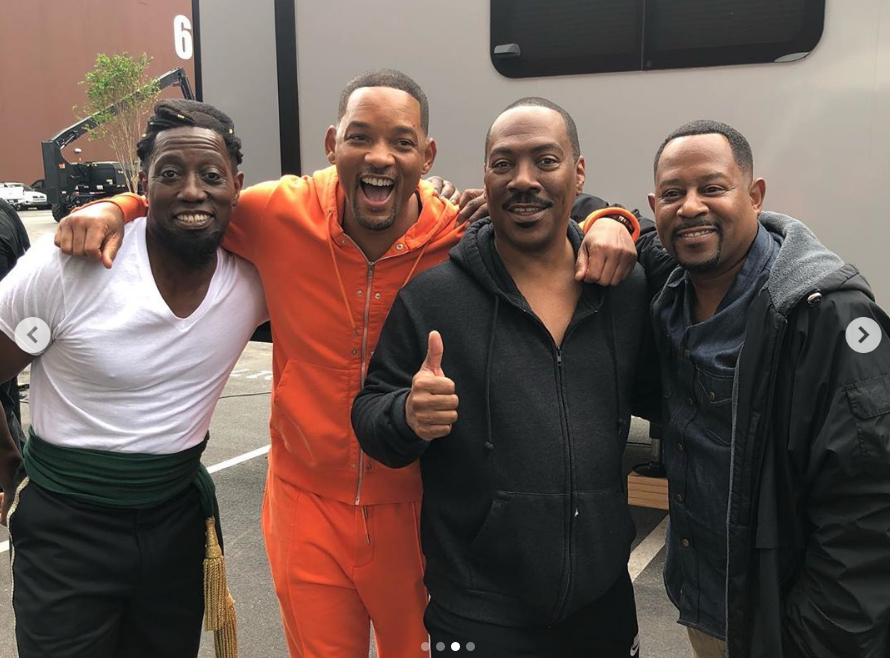 Coming to America is indisputably one of the most iconic and beloved films in the annals of Black American history.
And, according to most fans, actor Eriq La Salle absolutely killed it playing the antagonist in the movie as the despicable, Jheri-curl-wearing "Soul Glo" character Darryl Jenks, the first boyfriend of Lisa McDowell (who was played by Shari Headley).
However, we are just now learning that back in 1988 rising actor Wesley Snipes was devastated when he was beaten out by La Salle to play the main villain who clashed with Eddie Murphy's Prince Akeem in Coming to America.
Back then, Snipes was mostly known for playing a New York gang leader in Michael Jackson's "Bad" video.
Snipes spoke about being rejected for the classic film during the Netflix roundtable after he joined the cast of Dolemite Is My Name.
"I auditioned for Coming to America, and I remember being so sad," Snipes said somberly.
Snipes — who went on to become a cultural icon in the 1990s through his unforgettable portrayals of dark characters in classics such as New Jack City and Blade — had to gather himself and figure if he could rebound from such a crushing personal blow.
"I really wanted to be in the movie," Snipes explained. "I wanted to work with him [Murphy]. And I was really contemplating what my purpose in life was after losing that to Eriq La Salle."
Ultimately,  Snipes' rejection by Murphy was not due to his skill level. Murphy finally broke it down, explaining that the two actors simply looked too much alike for Snipes to be cast as his adversary.
"Our look was too close," Murphy said. "And you actually look more African than me!" Snipes then joked that had he known that before, he would've felt much better about his place in the entertainment industry.
"I didn't know none of that man. That would've healed me," Snipes said. "I was in the bathroom, 'Why am I even doing this, man? I'm not gonna quit! They not gonna break me down, man!'"
This is a case of poetic justice because Snipes will be playing the prominent role of General Izzi, the villain who clashes with Prince Akeem in Coming 2 America.
The cast is currently filming the sequel in Atlanta, and it is set to be released in theaters Dec. 18, 2020.
Flip the page to check out the video as Snipes and Murphy reminisce over the making of the original classic Coming to America.