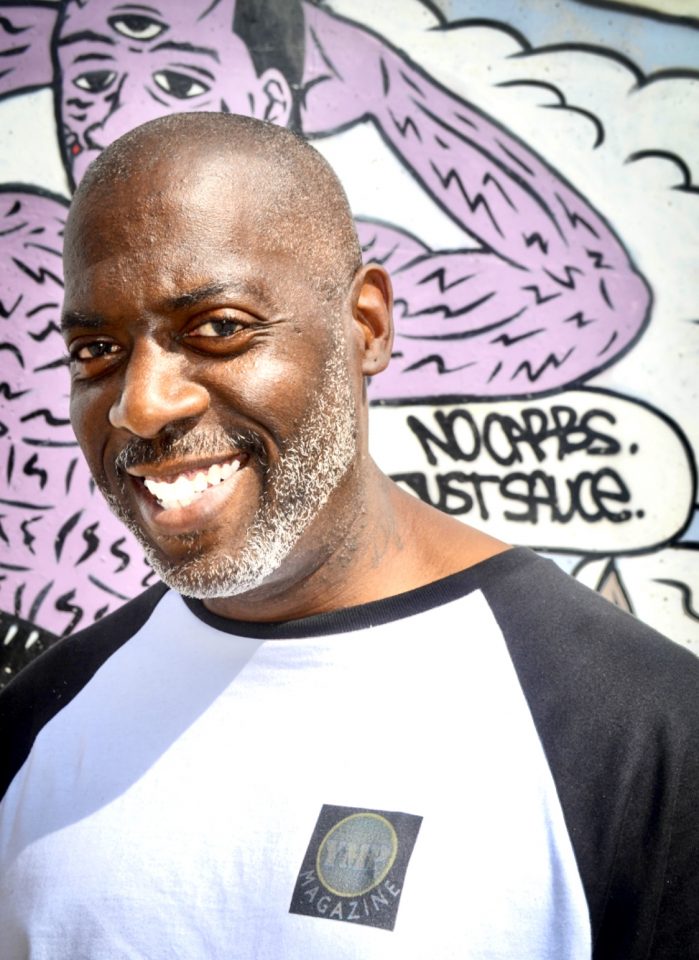 Jeff Hodges is an actor, radio personality, speaker and youth advocate. Hodges is the host of "It's Bigger Than Hip Hop," a radio show that airs on iHeartRadio every Friday at 10 p.m. He is also the publisher of ​ Young Men's Perspective Magazine​ and author of the bestseller, A Collection of Conversations A Guide To Success Vol. 1. Rolling out spoke with Hodges about what inspires him.
What is your daily routine like at work?
I'm into rituals and meditation. That's how I'm teaching myself structure. My day starts before sunrise. I strive to master my time wisely. As I run my media platforms Young Men's Perspective magazine and "It's Bigger Than Hip Hop" radio [show], there's a lot of research and listening I do to prepare for shows and content. My team and I are constantly holding creative meetings. I also find time for my other projects, writing for Big L Biopic, working on my second book with my co-writer Toylin Simone, A Gangster And a Gentlemen, studying my lines for a film and television series, as well as showing up for red carpet, showcases and premieres its hard to have an actual routine.
What inspires you to show up at work every day?
I want to inspire and empower one million Black young men to tap into their potential,  live in their gifts. I have this whole "no man left behind" mentality, because where I come from opportunities were far few in between. I stepped into my purpose and tapped all the way into my potential. I wanted to share the same information and insight that enlightened me to inspire others.
Define your personal culture.
I grew up longing to know more about my West Indian heritage only to be left with a huge empty space. I never met my father who happens to be the Indian bloodline I refer to. It was hip-hop and my love of music that allowed me to tap into a vein that so many others call cultural where we all fit right in with your dose of swagger, style and everything in between. Our culture evolved into a lifestyle we've learned to embrace ever since hip-hop stepped on[to] the scene.