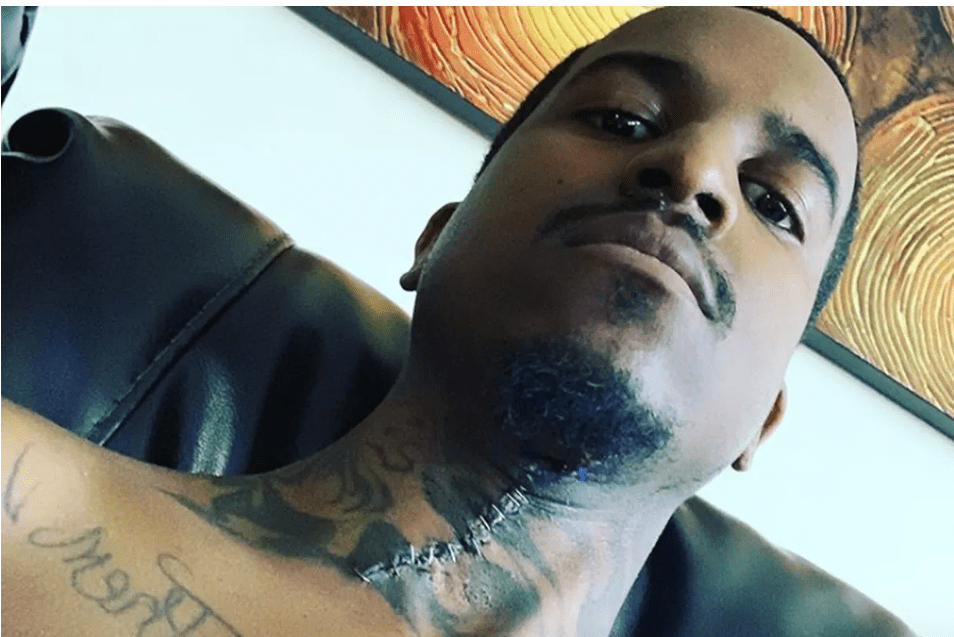 Rapper Lil Reese knows he is lucky to be alive.
Lil Reese, 26, has been released from the hospital after arriving in critical condition on Nov. 11. As rolling out reported, Reese was shot by an AK-47 in Country Club Hills, Illinois, about an hour south of Chicago.
The Chi-town native, who was born Tavares Taylor, did not address the reason for the shooting and police do not have any suspects. Video surveillance tapes reveal that, according to the Chicago Tribune, that a man leaned out of a car window and fired from across several lanes, striking Reese in the throat.
While in the hospital, Reese hopped on Instagram Live to show his haters that he was still breathing.
Reese, also known as the Grim Reaper, posted an image showing the hideous vertical surgical incision that is now stapled shut on his throat.
He captioned the image: "Made 4 it Lifes a gamble I got hella luck."
The telling of his story won't come cheap. A fan mentioned that DJ Vlad, who is famous for interviewing rappers for YouTube, is going to want this story. But Reese said it's going to take a lot of stacks to get him to regale his fans with his near-death experience.
"Tell him I need a million for this story," Reese responded on Twitter, adding that this s— ain't fake or free s— bigger than 50 rick Ross and whoever else."  Reese was referencing 50 Cent, who was shot nine times in New York City in 2000, and Rick Ross, who was the target of an assassination plot in Florida in 2013.