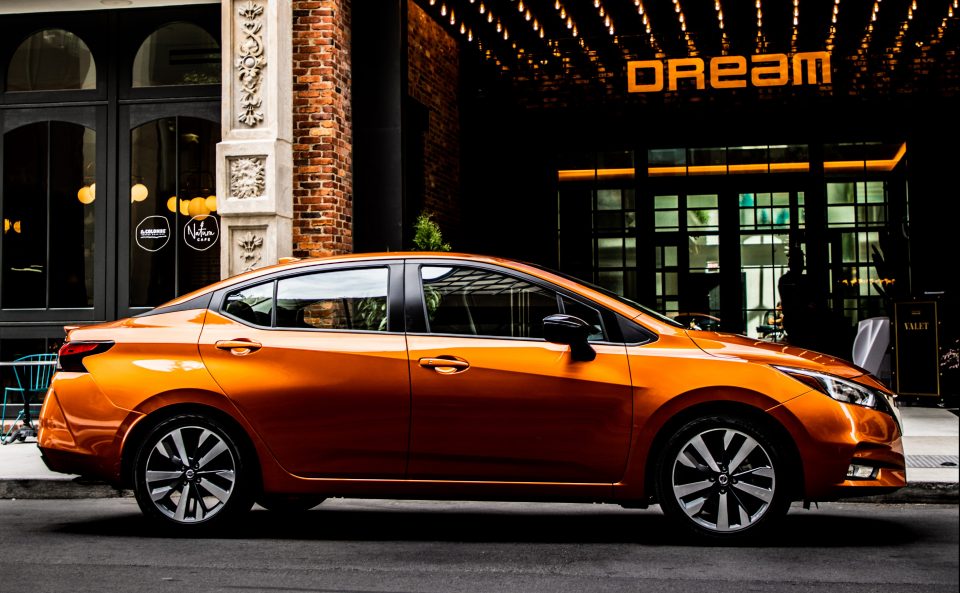 Nissan continues to show tremendous success in sales and likeability with the 2020 Versa SR CVT. According to U.S. News and World Report, the Versa ranks high among the best affordable subcompacts in the country. To step up the competition in the small car division, Nissan completely redesigned the 2020 Versa, SR  CVT. From the sporty new exterior to a refined interior, the new Versa is worth the test drive.
According to Claudia Marquez, vice president of sales operations, "The Versa is our first impression into the Nissan family. I believe that when customers see this beautiful new car and all the amazing technology that comes with it for the price, they will be part of the Nissan family for life." And according to Nissan sales, the Versa also remains a popular choice for Gen X, Millennials and multicultural customers.
After testing the Versa, it is understandable why the swank Versa is second only in the Nissan family to the Altima. Besides an all-new expressive exterior, the Nissan Versa offers great gas mileage, getting 32 city mpg, 40 highway mpg and 35 combined.
Nissan spiced things up with a fresh new interior chock-filled with a host of technology. Versa's SR CVT comes with steering wheel controls, voice recognition, Intelligent Driver Alertness, and Rear Door Alert system. The 2020 Versa also features Apple and Android connectivity capabilities along with three USB charging ports.
The 2020 Nissan Versa comes in three grades: the S (Base model) $14,730, and SV (Middle model) $17,640. The Versa SR CVT, Nissan's top model starts around 18,240, as tested, $21,885.00.
From the sporty new eye-catching exterior and affordable pricing, the new Versa is worth the test drive.