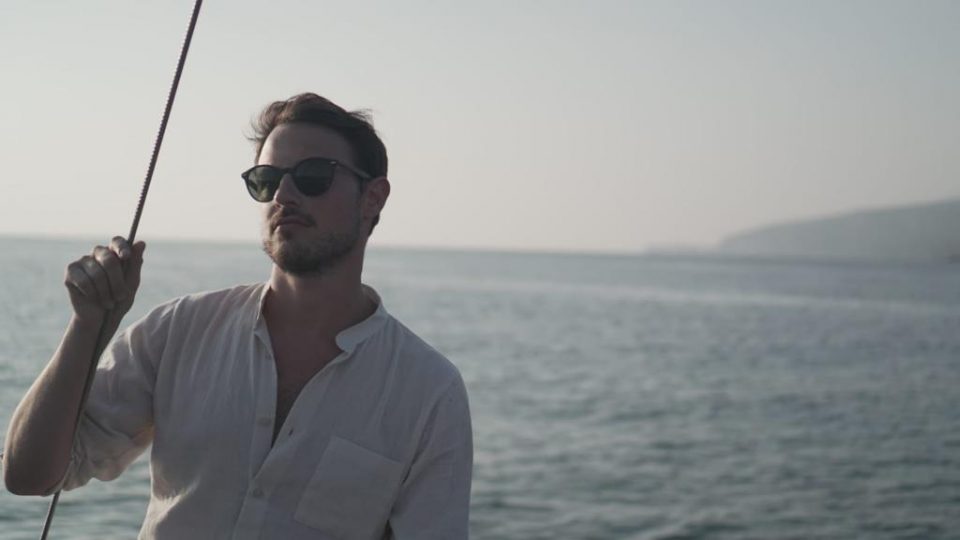 Alex Golombeck is a musician and hypnotherapist by way of the United Kingdom. His approach to music is one that is designed to soothe the mind. Rolling out spoke with Golombeck about his approach to music, being a hypnotherapist and his newest release Emotion.
You recently released your album entitled Emotion.  Can you share with us the reason for the title choice of the album? 
The album features eight different vocalists on 14 tracks, and I think it is more like a soundtrack, a journey through moods, ideas, metaphors, some philosophies, and across genres. Much like our day-to-day emotions which can twist and turn us in different directions, the album in its own way takes you on a ride
You are a cognitive-behavioral hypnotherapist. How do you integrate your vocation into your creative process?
I wanted to combine parts of my practice with music, to design songs that could empower, generate creativity and ideas – but in a way which were enjoyable and accessible to a lot of people.
Your single "Indecisive," gives its listeners a great vibe instantly. What inspired the single, and will there be a music video for it as well? 
When we made the song, it had this retro, groovy, understated but authentically cool vibe [which I] attribute to the amazing artists I collaborated on the song with. We envisioned a 90s vibe, a bit more of a simplistic, laid back time and went from there in terms of color and style.
You selected "Sailing Away," as your introductory single for the album. Can you share why you felt it was the perfect fit as one of the featured singles on the album? 
We released it in September and wanted to find the sweet spot between a late summer banger and meditative chill-out music.
"Sailing Away" blended these potent house beats and dreamlike retro wave synths to produce a sonic soundscape, which I felt was a perfect fit to be a good foundation for the album
Rosa [who is featured on the album] fits the vibe. Her vocals and her passion really fit the song's premise to escape from the often overwhelming noise and emotional stress of modern living. 
Has becoming a musician always been a goal of yours? 
Not really. I love music. It's on all day, and it's a huge part of my life – but I didn't really think I'd end up becoming a musician. It's more I fell into it, wanting to reach a wider audience with different messages. Now I love it, and I wouldn't want to do anything else.
Watch the video for "Sailing Away" below.
https://youtu.be/2hqAZZY3J9o