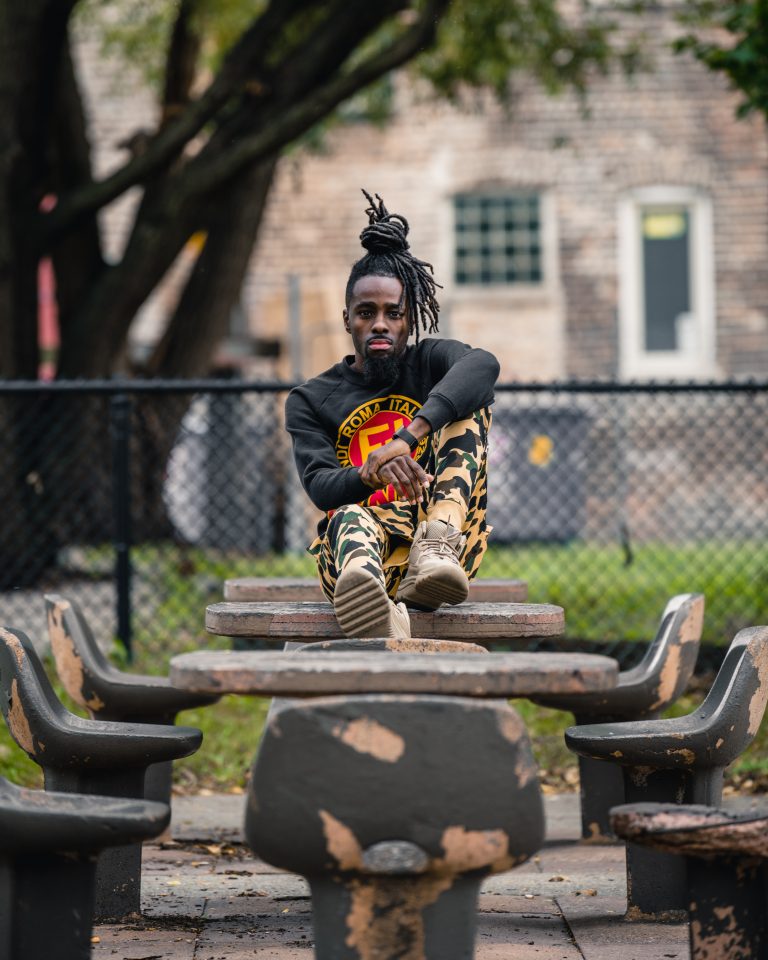 Chicago creative, writer, actor and community activist Korporate is sharing more of the spotlight with his other gift — his music. If you have spent any time on social media, you have inevitably scrolled past one of Korporate's creative videos. In these videos, he manages to promote small businesses, tell jokes, remain relevant to the community and add a life lesson. His following has grown over the year as a result of the time he has spent showcasing his ripening talents.
Chicago has been in the spotlight during all of 2019. News stories involving Jussie Smollett, R. Kelly and former police chief Eddie Johnson have created a skewed view of the city. Korporate has taken it upon himself to give a true sense of what Chicago is when it comes to the people. The slang he uses and locations he shoots from are authentically Chicago. He provides a perspective of the city that may not be available to those who do not live in Chicago.
Rolling out spoke with Korporate about music and what he is looking to accomplish as an artist. He also shared some insight on his new single, "Minute."
You have created a solid brand on the internet. What prompted this focus on music?
Actually, the music was always my primary focus. The brand that I've built online is a result of an attempt to market my music to a larger audience.
What are your goals when it comes to the music you share with the world?
To create vibes that you can groove to and learn from.
Talk about your single "Minute." What is your message?
"Minute" is an expression of me reflecting on my struggles and saluting my success.
What's next for you?
My debut album as well as consistent efforts to solidify myself as Chicago's "Tyler Perry" production-wise.
Listen to Korporate's newest single "Minute" below.