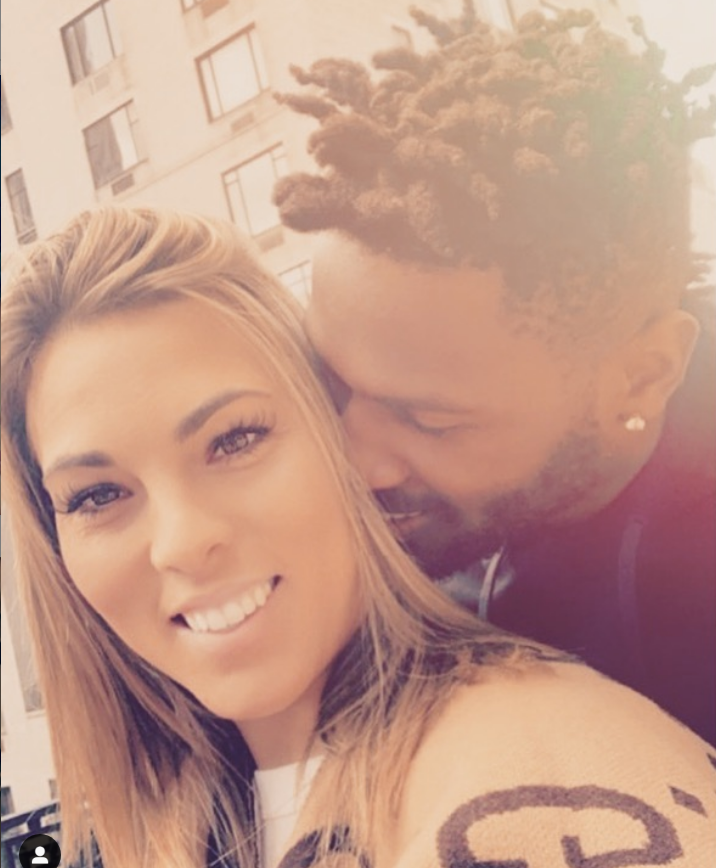 Disgraced NFL superstar free agent Antonio Brown is treading on dangerous ground as he promotes the inflammatory album No White Women 2020 – even as the NFL contemplates a long suspension against him.
The wide receiver has already sworn off White women after the controversy surrounding his ex-girlfriend, Chelsie Kyriss. Brown, 31, says Kyriss conspired with her new man, allegedly named David, to steal tens of thousands of dollars from him.
Meanwhile, according to the Bleacher Report, the National Football League is considering suspending Brown anywhere from six games up to an entire season.
Despite this looming over his head, Bleacher and ESPN reported that at least 20 teams are interested in signing the tremendously talented receiver.
Brown is considered one of the greatest wide receivers of all time. He is a seven-time Pro Bowler and four-time All-Pro selection, with 841 catches for 11,263 receiving yards and 75 touchdowns throughout his career with the Pittsburgh Steelers.
Brown was employed by both the Oakland Raiders and New England Patriots during the offseason, but multiple personal and legal infractions forced the latter two teams to distance themselves from the troubled star.
Brown has been sued by a former trainer. He has been accused in a separate Sports Illustrated report of assault. He has also been sued by a former landlord for trashing his home. Brown could be subject to the commissioner's exempt list if he did sign with a team.
While Brown faces all of this legal mess, the free-agent teased his rap album Tuesday.
Check it out below.
Album Teaser #StayTuned#NoWhiteWoman2020#CabRecords pic.twitter.com/X97617YTnE

— AB (@AB84) December 17, 2019