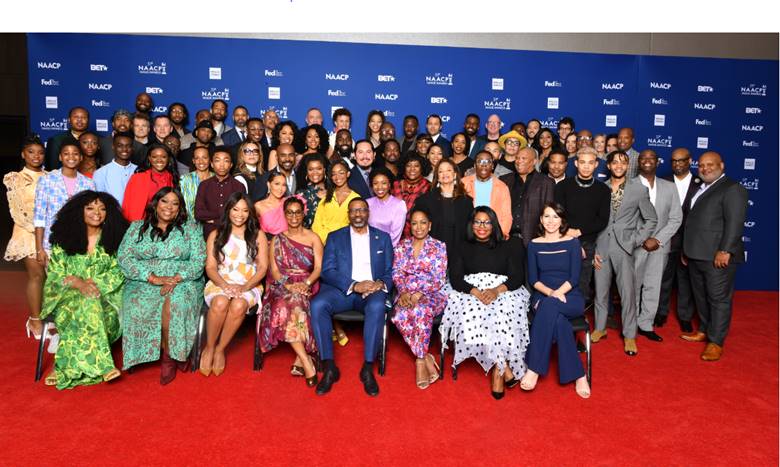 On Saturday, Feb. 1, 2020, the NAACP Image Awards committee gathered together all of the fabulous examples of Black excellence who have been nominated for awards this year to celebrate the occasion.
Hosted by comedians Gina Yashere and Roy Wood Jr., there was nothing off limits when it came to entertaining the crowd like Wood's insistence that we watch "Stumptown" on ABC. "Stumptown includes our favorite, Michael Ealy, and he's arresting everyone White,  there are no Black people being arrested and if that isn't Dr. King's dream, I don't know what is!"
Along with the comedy to keep the crowd engaged, there was the seriousness of the event and knowing that the NAACP is working hard to bring greater attention to the stories of people of color and specifically those being told by women of color.
According to Karen Boykins-Towns, the organization's vice-chairman, "There has been an increase in the number of women nominated in more categories. this year and we hope to continue to see inclusion and diversity become a mainstay in Hollywood."
NAACP President Derrick Johnson congratulated the nominees and encouraged them to continue crafting impactful and inclusive stories celebrating people of color, as the importance of diverse representation becomes increasingly recognized across entertainment, politics, social justice, and the corporate landscape. "Positive representation, across entertainment and the arts, has the power to shape perceptions and change communities. How people see us on the screen, can affect how people treat us in the street," he said. "By projecting a positive, diverse picture of who we are as a people, both in front of and behind the camera, we can truly make progress and uplift communities. Our nominees this year have done just that, giving us a voice through their art, and telling stories of freedom, hope and justice."
Click continue to read more.