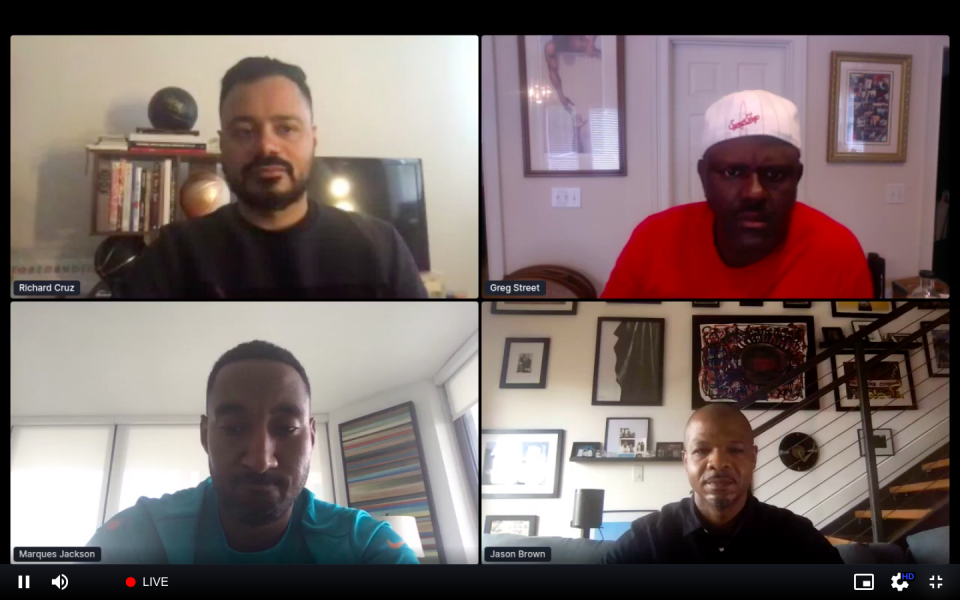 Those interested in the lucrative sneaker business received some gems of advice from top-level executives during the virtual 2020 RIDE Conference.
Radio personality Greg Street moderated the session, titled "The Billion-Dollar Sneaker Business," on Saturday, Sept. 26, featuring panelists Marques Jackson, senior director of the Miami Dolphins; Jason Brown, vice president of marketing for Champs and Eastbay; and Richard Cruz, director of consumer connects at Foot Locker.
The panelists touched on three major themes around building and growing a brand: strategy, ambition and passion.
Strategy and patience are key to creating impact as a brand, Cruz said. "It starts with self-expression and passion," he added. "What's the reason you're doing this?"
The panelists likened the sneaker market to the stock market and shared with viewers how sneakers could be used as a tool of investment. "I look at this as cultural currency," Brown said, comparing the value of sneakers with that of music, sports and entertainment.
The speakers also emphasized "being smart with media," with Jackson emphasizing the importance of telling the story behind a product to attract interest and create personal connections to it among consumers and partners.
The panelists advised aspiring creators to understand the value of simplicity and strategy when creating a brand. "You can be very creative and very simple at the same time," Street said.
"Just wanting to create a brand is not a strategy," Brown added, but creators almost must put effort toward reaching specific goals.
The execs stressed the importance of knowing how to handle failure as well as success. "Absorb learning through experiences," Cruz noted. "Embrace the mistakes that come, and let them fuel you."
The panelists left viewers with this final piece of advice: Success is not money but the preparation for opportunities to come.