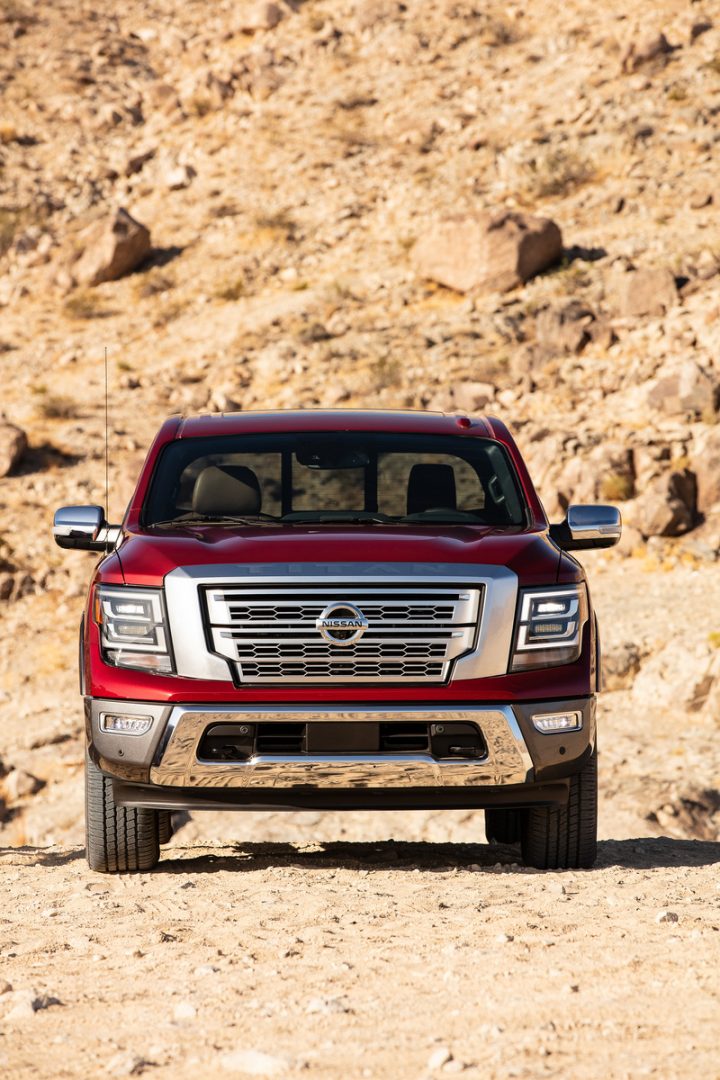 On a road full of pickup trucks, the 2020 Nissan Titan Pro-4x is finding its way through rough terrain that competitors such as the Chevrolet Silverado, Ford F-150, GMC Sierra and Ram 1500 have ruled for years on end. A notable and worthy challenger, the 4WD, naturally aspirated, 5.6-liter V8 powered Titan Pro-4x, has a powerplant in place that makes up for any shortcomings it may have in tow.
The Titan pushes out 400 horsepower and 413 pound-feet of torque, offering more unanimous power when compared to its 2019 model, as long as it is filled with the good stuff – premium fuel. Arguably the most comfortable of the available models, which include the S and SV, each comes with the option to choose between the King Cab and Crew Cab body styles.
With an EPA estimate of 17 mpg combined, the Titan is expected to yield 15 mpg in the city and 21 mpg on the highway. Not the most desired results for fuel economy, but it is to be expected in a pickup with an engine as powerful as this one. Speaking of power, it's maximum towing capacity is an impressive 9,370 with a max rating of 1,680 pounds for all 4WD models. Again, it's competitors can and will haul more, but at the end of the day, it does what it's supposed to do. One noticeable drawback when it comes to towing is the fact that the Titan Pro-4x does not provide any sort of camera assistance and no tangible technology to ease the process.
Each trim of the Titan Pro-4x does come equipped with blind-spot monitoring, lane-departure warning, rear cross-traffic alert, high-beam assist, rear automatic braking and automatic emergency braking with pedestrian detection. It also flaunts the Nissan Connect infotainment tech system, which features a standard 8-inch touchscreen, Apple CarPlay, Android Auto and satellite radio.
SPECS
Engine: V8 5.6 Liter
Trim:S 2WD King Cab
Horsepower: 400 @5,800
Body Style: Truck
Fuel: Unleaded Premium
Transmission: 9 Speed Automatic Mode Select with Manual Mode
Class: Full-Size Pickup LD
Standard MPG: 15/21/17
Seating: 6/6
Width: 79.5
Towing Capacity: 9,370
Front Headroom: 40.9
Front Legroom: 41.8
Transmission Type: Automatic
Price (as tested): $60,180