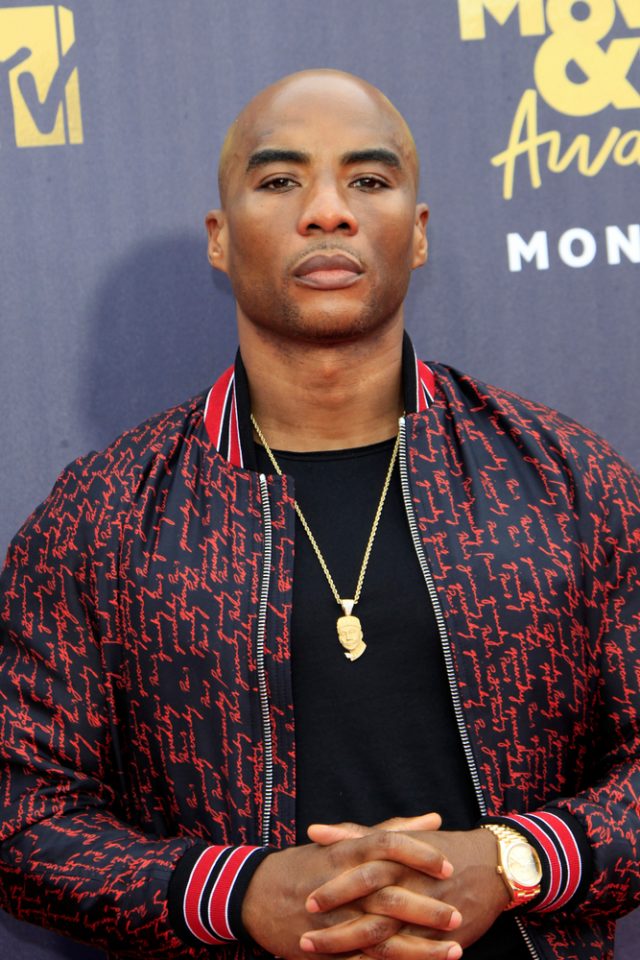 Lil Wayne and Kodak Black were among the lucky ones to receive a presidential pardon last week, and Charlamagne Tha God revealed that he wasn't mad at how the two played up to the antagonizer-in-chief to gain their freedom.
The radio host discussed the pardons on his podcast, "The Brilliant Idiots" with his co-host Andrew Schulz on Thursday, Jan. 21, 2021, featuring guests Mandii B and WeezyWTF of "WHOREible Decisions." "I'm not mad at Wayne. I don't judge people for what they do when they're just trying to survive," Charlamagne said. "I think that it's very easy to say what you wouldn't do in that situation, but Lil Wayne is a multi-millionaire. He's got five kids, he's been in jail before, he's facing 10 years. This is his second gun charge. Like, c'mon."
Just weeks before, social media was trolling Kodak Black, too, for his brown-nosing tweets as he showed no shame in his plan to get released. "Kodak's smart, too. These guys did what they were supposed to do," declared "The Breakfast Club" host. "You work with the person who's in power to get something done. Kodak petitioned to get released by the President of The United States of America to get a pardon and it f—ing worked. I don't see how you can be mad about that."
The Neighborhood Talk also highlighted the clip from "The Brilliant Idiots" podcast on Instagram and Charlamagne further commented on the post adding that many people released were nonviolent offenders and that Kodak and Wayne didn't tell on anyone to earn their freedom. "Didn't neither one of them snitch to save themselves," he explained in the post.
"They didn't set anyone up to save themselves, they didn't get anyone killed to save themselves. They just politicked with someone whose politics people don't agree with. I'm happy for a lot of folks the celebrity in chief pardoned, especially nonviolent drug offenders who got life and astronomical numbers for weed when that s— is legal now medicinally or recreationally throughout the majority of the country."
Since receiving their pardons, both artists have publicly thanked the former president and released new music to coincide with their freedom papers.