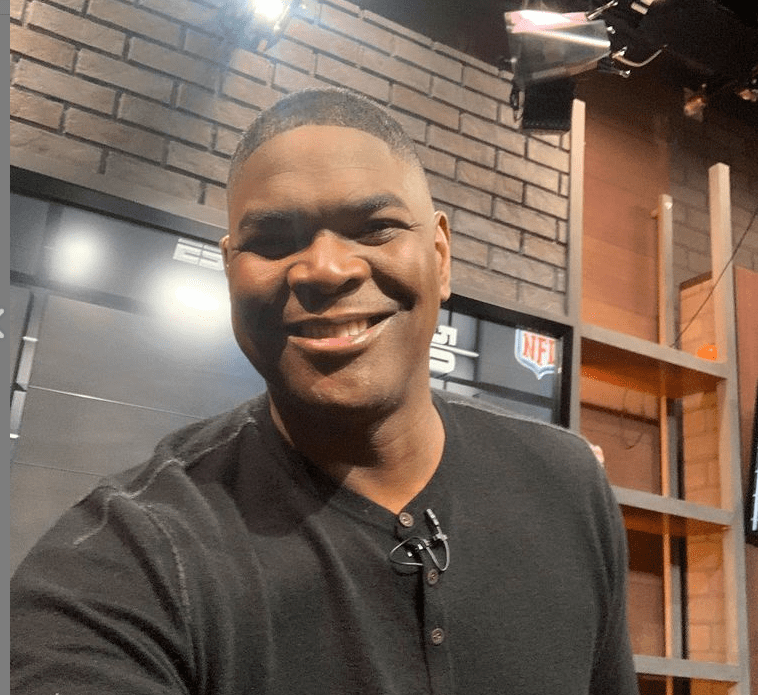 Former pro football player Keyshawn Johnson announced the tragic death of his daughter, Maia Johnson. She was 25.
In a series of Twitter posts on Monday evening, March 15, 2021, the former All-Pro wide receiver conveyed that Maia had been the "joy" of his and her mother Shikiri's lives.
It is with incredible sadness that I have to share the news about the passing of my beautiful Daughter Maia. Maia, as my first born child, has been the joy of my, and her Mother Shikiri's, life.

— Keyshawn Johnson (@keyshawn) March 15, 2021
She came into our lives just as we were both coming of age as adults and has been a constant beloved presence for both of us. We are heartbroken and devastated by her loss. Shikiri, Maia's siblings, our family and me appreciate your thoughts and prayers at this difficult time.

— Keyshawn Johnson (@keyshawn) March 15, 2021
We also all appreciate your support and respect for our privacy as we move forward. Thank you all, God Bless. Keyshawn Johnson, Sr.🙏🏾

— Keyshawn Johnson (@keyshawn) March 15, 2021
The sports talk show host met Maia's mother, Shikiri Hightower, at the University of Southern California, and she gave birth to their daughter when she was a sophomore, Yahoo! Sports reports. The two were married from 1998 to 2002. They also share a son, Keyshawn Johnson Jr.
Johnson attained national fame as a brash pass-catcher and No. 1 pick of the NFL Draft for the New York Jets in 1996. He rankled sensibilities when he penned the book Just Give Me the Damn Ball: The Fast Times and Hard Knocks of an NFL Rookie after his first year in the game.
Johnson went on to play for the Jets for several seasons before moving on to the Tampa Bay Buccaneers. He retired from the sport after 11 seasons.
The famously loquacious Johnson eventually made the seamless transition into NFL commentating as one of the hosts for "NFL Sunday Countdown" and "Monday Night Countdown" for seven years beginning in 2007. He is currently an NFL analyst on ESPN's NFL Live and co-hosts ESPN Radio's weekday morning show, "Keyshawn, JWill & Zubin," with Jay Williams and Zubin Mehenti.
Following Johnson's announcement of his daughter's passing, ESPN said this in a statement: "Our thoughts are with Keyshawn and his family as they deal with this unthinkable tragedy. He has the full support of his ESPN family."