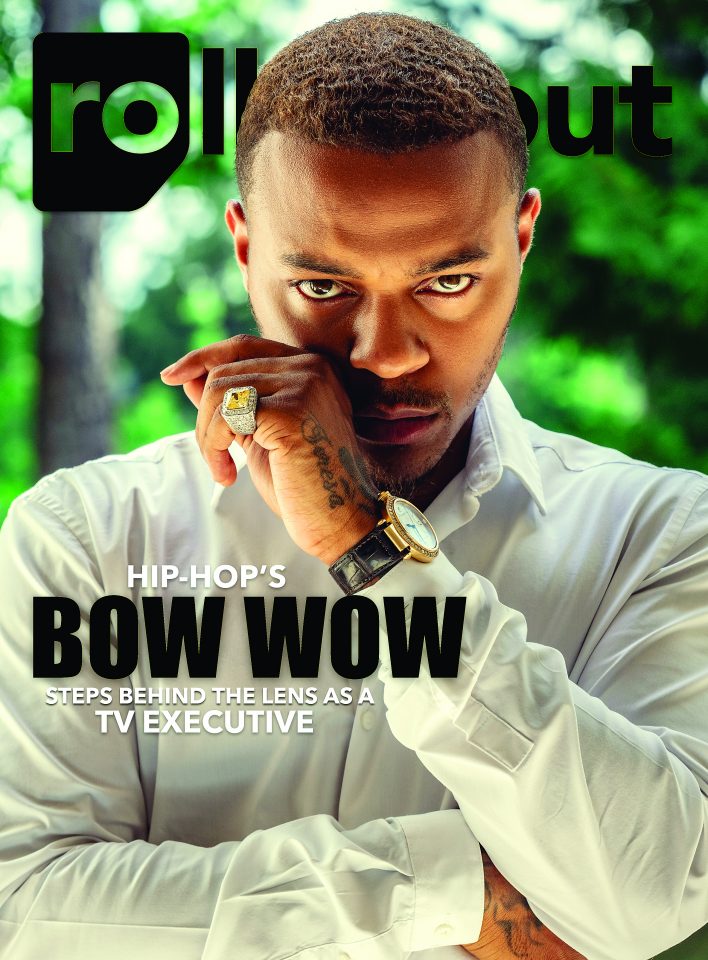 The day that Drake was informed he became the first artist to ever have three songs debut in the top three spots of the Billboard charts simultaneously, the Toronto-born rapper gave props to an unlikely source.
On Tuesday, March 16, 2021, the 34-year-old simply wrote "SPLASHY" in an Instagram post for his 77 million followers that featured those three hits — "What's Next, "Wants and Needs" and "Lemon Pepper Freestyle" — resting at the summit of the Hot 100.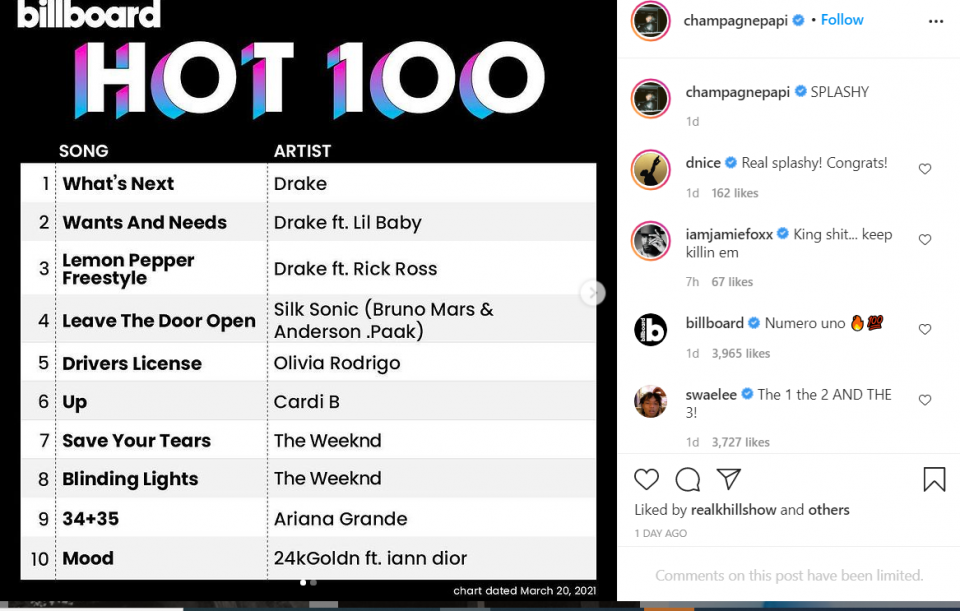 Drizzy was the guest of honor at the party to celebrate his momentous achievement, and the guest he ensured to have on hand is arguably the most mocked rapper of the day: Bow Wow.
Bow Wow is only 34 years old though there's been a lot more wear on his treads due to his industry longevity. He has, however, been the object of ridicule regularly due to questionable personal decisions. But "Wizzle," as he is called, can do no wrong in the eyes of Drizzy.
Drake posted a couple of IG stories featuring him and Bow Wow basking in a feat that not even the Beatles or Elvis or Michael Jackson were able to accomplish. In the second IG story, Drake was alone and sober as he wanted to ensure he got the following thoughts out to the public.
"I had to link with Wizzle. Everybody wants to have drinks and everybody wants to celebrate and turn up and, you know, I just had to see Wizzle. I had to see Wizzle in person," he said of Bow Wow and it appeared Drake was about to get choked up. "If it wasn't for you, there wouldn't be no me. That's why — you know the rest, that's why I'mma rock with y'all forever more."
Drake says he would not be here if it wasn't for Bow Wow 🙏 pic.twitter.com/UqZDw2Q8sC

— DatPiff (@DatPiff) March 16, 2021