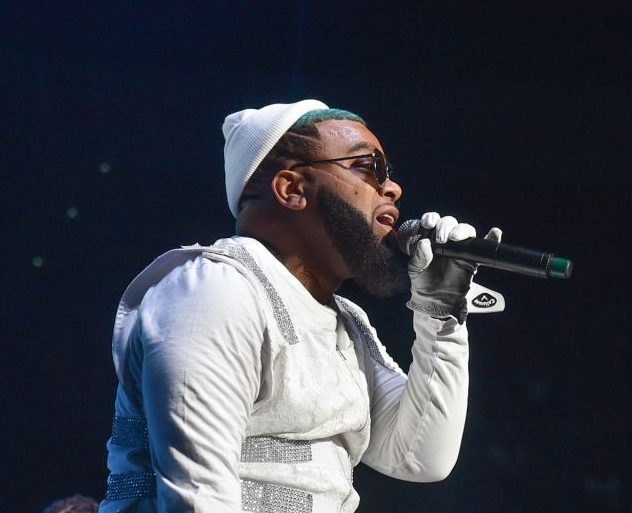 Baby Blue of the R&B group Pretty Ricky was shot Monday night, April 19, 2021, during an attempted armed robbery outside of SpareZ bowling alley in Davie, Florida. The singer was hosting a release party for his new single, "Jerry Rice," when two men walked up on Baby Blue and his cousin and attempted to steal a chain. TMZ reported that the "Grind With Me" singer tried to grab the gun from one of the robbers and was shot in the process of protecting his cousin.
According to a press statement, the Davie Police Department is currently investigating the shooting. The release states that two victims were in the bowling alley's parking lot next to their vehicles when two unknown armed male suspects approached them. An altercation then took place "over the attempted robbery of a gold chain necklace which resulted in the suspect firearm discharging, striking the victim in the left shoulder area."
The Pretty Ricky singer-rapper, whose real name is Diamond Blue Smith, hit up his Twitter account and let his fans know that he was on the road to recovery but it will take some time.
"Thankyou everyone for your thoughts and prayers. I'm still in ICU but I'm ok on the road to recovery. The bullet traveled through my lounges is in stuck in my back. I have to learn to breathe & walk again. I have a great medical team here at the hospital. God Got Me," he posted.
The two suspects fled the scene and law enforcement is seeking anyone with information to come forward in the ongoing investigation. One suspect was described as wearing a black hoodie with a face covering, while the second suspect was wearing a grey hoodie with a face covering. Anyone with information is urged to contact the Davie Police Department at 954-693-8200.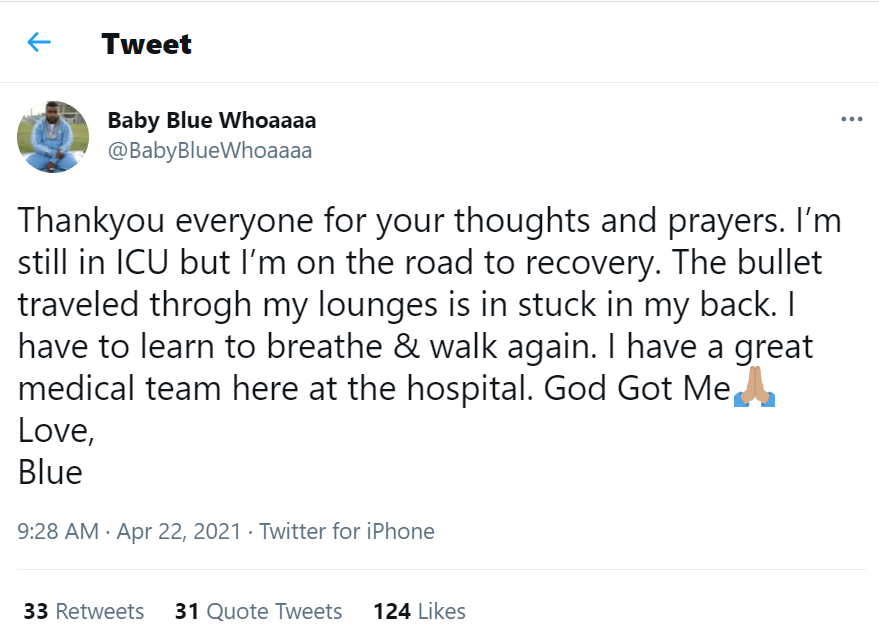 Check out Baby Blue's new single "Jerry Rice" on the following page.  You can check out the footage immediately following the singer being shot as well, uploaded by "Unexplained Uncut Raw."