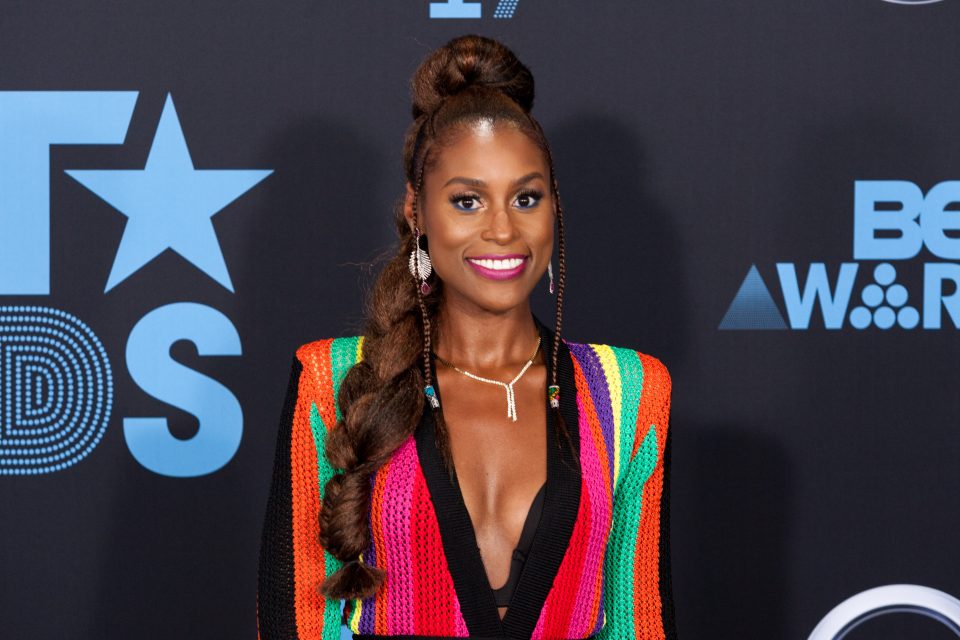 Hollywood producer and actor Issa Rae's hit series "Insecure" may be coming to an end after five seasons this year, but her love life is just beginning. Rae married her fiancé, Louis Diame, in a private wedding ceremony in the South of France over the weekend and shared a few photos of the beautiful event.
"A) Impromptu photoshoot in a custom @verawang dress. B) My girls came to help me, but they all coincidentally had on the same dress! They were sooooo embarrassed. C) Then I took a few flicks with Somebody's Husband. Big thanks to @whiteedenweddings for being so gracious and accommodating and making this feel so real and special," she captioned on Instagram.
E! reports that guests traveled with the couple to France to attend the private ceremony and some were invited to stay at the Jean Cap Ferrat hotel nearby. Rae has always been private about her relationship and even evaded questions about her love life after people noticed her wearing what appeared to be an engagement ring in Essence magazine in 2019.
"I've got a lot of rings on my finger. I wear jewelry, you know?" she told "The View" in 2019 after the picture gained traction in the media circuit.
In 2018, she also shut down questions about her personal life when she appeared on the March cover of Vogue magazine.
"I don't want any input. As a writer, you put everything on the table. I'll take input on kids if I'm going to have kids. How do I not kill the kids? Work? Give me the input. Any other aspect of my life? Give me the input. But who I'm f—–g? No, I don't need input. I'm good," Rae previously stated.
Congratulations to Issa and Louis and check out a few photos from their wedding below.