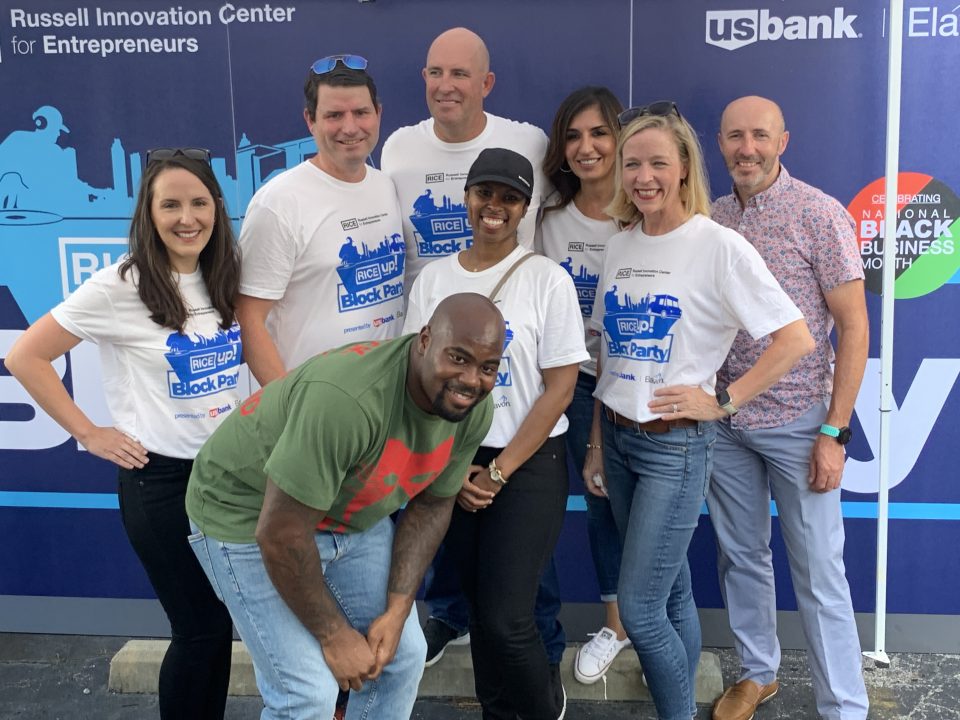 As part of their continuing partnership, Elavon threw a RICE UP! block party complete with fun, games and food at the Russell Innovation Center for Entrepreneurship (RICE).
RICE is a lot more than just the new high tech building on Northside Drive just south of the Mercedes Benz stadium. The center bills itself as "Atlanta's home for Black Entrepreneurs" and there are lots of exciting Black businesses who call it home. Its truly a community of entrepreneurs who assist and support each other.
Systematic change in Black communities is a bedrock of the Russell Center's mission and part of what brought U.S. Bank and Elavon together with RICE. "Our support of the Russell Center is consistent with the U.S. Bank Access Commitment, a long-term approach to building wealth and providing access in diverse communities," said Jamie Walker, CEO of Elavon, and head of merchant payments at U.S. Bank. "U.S. Bank is committed to empowering business owners and investing in opportunities that help create systemic change."
They currently have a partnership that goes well beyond financial support.
"We believe investment is more than financial resources," said Terra Wallace (above in black cap), who is one of the executive sponsors of the program for U.S. Bank. "Investing means sharing our knowledge in addition to our dollars. Leaders from across the company will provide insights, guidance and recommendations to businesses that are getting their start or growing through the Russell Center."
Atlanta Falcons running back Mike Davis (top photo) signed autographs for the crowd while partying along with the Falcons mascot Freddie Falcon.  Food trucks from Slutty Vegan, Tender Greens, and several other Black owned restaurants were there feeding you all you could eat of their tasty delights.  Several Black-owned businesses were there selling their wares and demonstrating their products including Little Professor Skye books and tech startup Metric Mate.
I can't wait until next year!