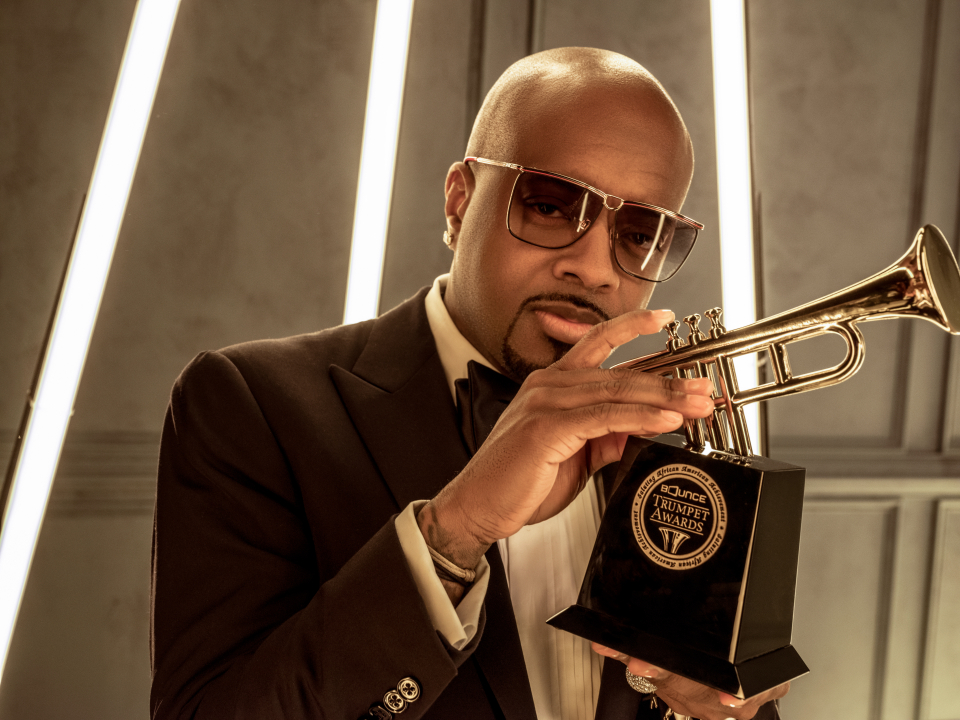 Diddy and Jermaine Dupri volleyed insults at each other during their long shouting match on Instagram live, which occasionally turned vicious, in regards to a potential Verzuz battle.
Despite the fact that Sean "Diddy" Combs, 51, calls Jermaine Dupri "JD" Mauldin a legend and a longtime friend, Diddy does not believe that JD, 48, has enough hardcore classic cuts to battle him on the big stage. Dupri vehemently disagreed and repeatedly told Diddy to sign the papers to make the Verzuz battle happen.
"Ayo, short arms. You need to chill out short arms. You hear me?" Diddy spat at Dupri shortly after he hopped on Fat Joe's IG live stream that also included Snoop Dogg. "Ayo, I love you. First of all, I want the world to know that this is one of my best friends. You know, one of my best inspirations."
Diddy, however, insulted JD by yelling repeatedly that Dr. Dre is more on his level in terms of club bangers that have stood the test of time. "I'ma tell you JD, anything I touch. Anything I breathed on, executive produced, anything I thought up, anything I f—ing did, whatever. You hear me? Don't play with me."
The So So Def founder countered that Diddy is ducking him and that he has more hits than the Bad Boy Records boss.
"Somebody get Dre on the phone!" Diddy yelled in his repeated request to battle the legendary West Coast producer Dr. Dre. "I'm not talking to this dude."
— Elliott Wilson (@ElliottWilson) September 18, 2021
When Dupri fired back during the profanity-laced exchange that he has more than 20 No. 1 Billboard hits, Diddy retorted acidly that no one really remembers any of them.
"Play one of those soft records that have disappeared off the planet earth," Diddy barked at Dupri. "Ain't nobody looking for no Kris Kross s—- or no Bow Wow s—," Diddy screamed on IG. "Yo, I want Dre! Where is Dre? Where is Dre?"
Much of the music world was listening intently, including Verzuz founders Swizz Beatz and Timbaland, who are trying to make the battle come to fruition. All four men – Swizz, Timbs, Fat Joe and Snoop – told JD that it was a mistake to refuse to play a few songs in a mini-Verzuz battle with Diddy while on IG. They believe it could have gone a long way to get Diddy to agree to do the Verzuz event.
Flip the page to check out Diddy and Dupri pepper each other with insults and expletives for over a half-hour.