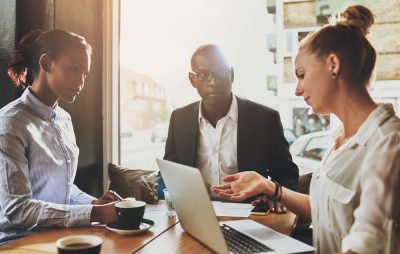 The push toward a future of replacing conventional fossil fuels with renewable energy sources has provided an opportunity for a new breed of business-minded individuals to enter into this arena.
The green energy sector is just one platform where young Black entrepreneurs have to decide to make their mark. One advantage of establishing businesses in the green energy sector is that it offers the highest environmental benefit and includes power made by solar, wind, geothermal, and certain eligible biomass sources. Here are six companies started by Blacks that have been established to create.
Dr. Robert L. Wallace, Founder of Bithenergy Inc.
Dr. Wallace is an entrepreneur, author and business consultant. Growing up in poverty in Baltimore during racial segregation, he has managed to start three companies, the most recent being Bithenergy Inc. Bithenergy offers full implementation services for the development of renewable energy systems, managing energy consumption, and smart grid infrastructure build-out. The company's headquarters is located in Baltimore, Maryland.
Jessica O. Matthews, Founder and CEO of Uncharted Power
Originally from Nigeria, Jessica O. Matthews is an inventor and venture capitalist. She graduated from Harvard College and the Harvard Business School. Her company, Uncharted Power, is a power access company that focuses on sustainable infrastructure development for renewable energy. She has raised over $7 million for this venture, reported to be the largest Series A ever raised by a Black female founder. Uncharted Power has its headquarters in Harlem, New York.
Matthew N. Portis, Founder & President of SolGreen
Portis, a native of Akron, Ohio, is the founder and president SolGreen. He was the first person ever to invent, engineer, and patent a solar charging table or solar workstation called the Evodia Solar Workstation. According to the company's website, "Evodia Off-Grid Outdoor Workstations are all about sustainable cost avoidance- providing off-grid utilities that would usually cost more to provide in remote outdoor spaces." Portis obtained a Master of Engineering Management (MEM) from the George Washington University School of Engineering & Applied Science. SolGreen maintains its headquarters in Oxon Hills, Maryland.
Kristal Hansley, Founder and Chief Executive Officer of We Solar
We Solar was started to offer and provided affordable and accessible community solar energy to traditionally under-served communities. She grew up in Bushwick, New York, and graduated from Howard University where she studied Political Science & Sociology. Through We Solar, Hansley is able to build solar farms for communities to use on a local utility grid.
Gilbert Campbell, Co-Founder and CEO of Volt Energy
Volt Energy Utility is a national renewable energy firm that finances and develops utility-scale solar and energy storage projects for large corporate clients, municipalities, and other institutions. Campbell graduated from Howard University Magna Cum Laude with a B.A. in Finance. Headquartered in Washington, D.C., and with satellite offices in ten cities, Volt Energy finances and develops solar projects through Solar Power Purchase Agreements (PPAs) for private and public sector clients as well as provides design, engineering, and implementation of energy storage solutions.
Mark Davis, Founder of WDC Solar
Davis, a former Washington Bullets player founded WDC Solar, Inc. to ensure that low-income communities would be able to have a stakeholder interest in the solar industry. Davis attended Temple University in Philadelphia, PA where he played basketball and majored in Communications. Originally from Alapaha, Georgia in Berrien County, his company, which has its headquarters in Washington, D.C., prides itself on creating energy jobs for "local electricians, roofers, solar technicians and engineers and to provide free or reduced-price solar energy to all residents living in the District of Columbia."