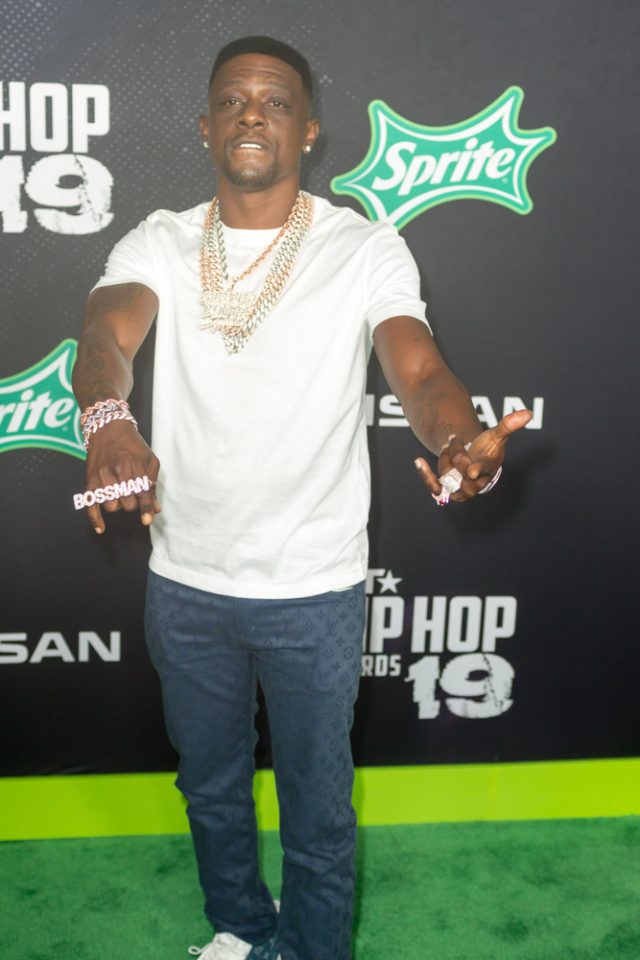 Lil Nas X's biological father torched Boosie Badazz for his series of homophobic rants against his son, telling Boosie to go "sit your old-looking a– down." 
Robert Stafford, the father of the openly gay rapper, gathered Boosie following the latest tirade against Lil Nas X's unabashed declaration of his sexual orientation.
Most fans recall what Boosie said to Nas X on Oct. 23, 2021, after the "Old Town Road" rapper joked on Instagram that he was coming out with a song with Boosie.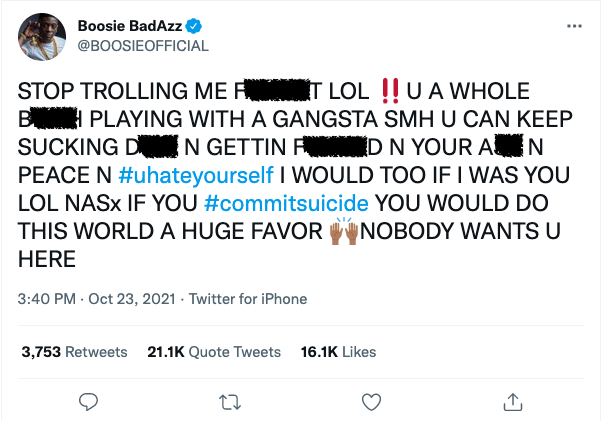 Boosie also doubled down on his hateful words toward Nas X in subsequent tweets, saying:
Twitter eventually deleted Boosie's posts for being in violation of the company's policy on hate speech. Boosie himself, however, did not get banned from the platform in the way he was multiple times on Instagram. 
Nas X was seemingly unbothered by Boosie's menacing words by joking on Twitter:
"I am truly saddened. i have never been so mortified in my life. i can't believe disney channel has yet to play halloween town this entire october."
Nas X father, Robert Stafford, has grown tired of Boosie and ripped into him while protecting his son,