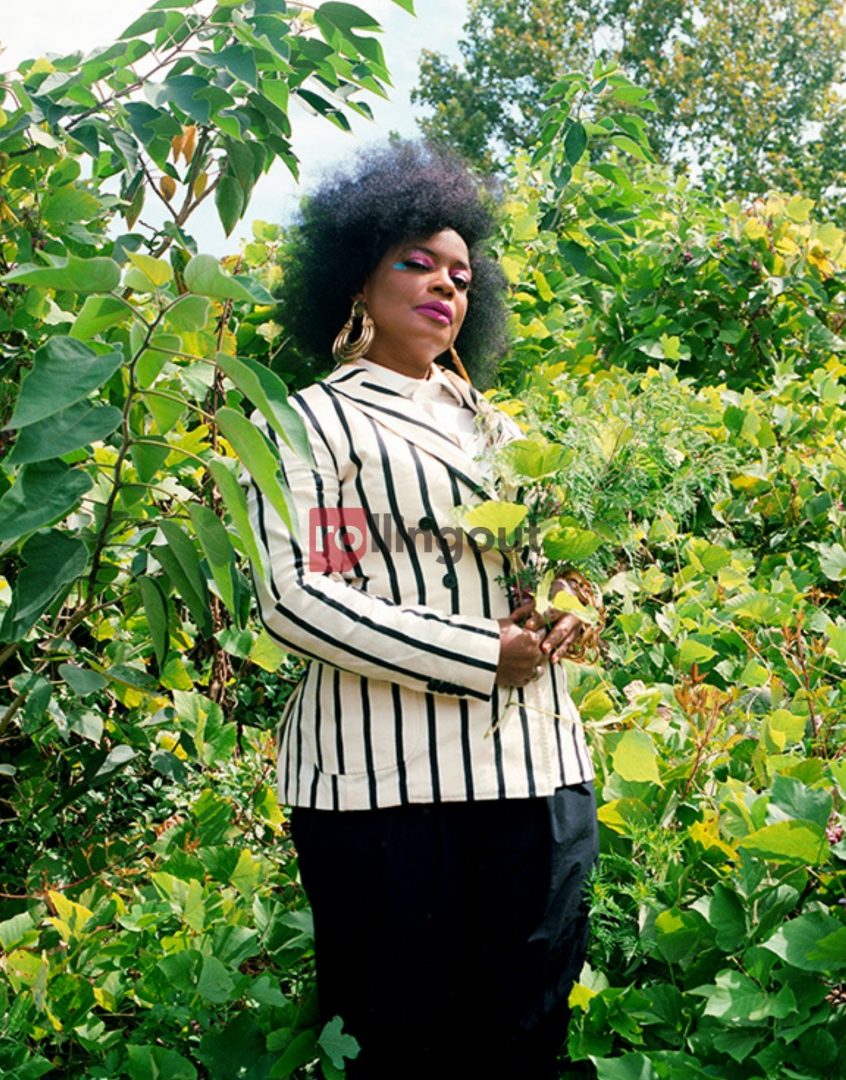 To say Aunjanue Ellis is a master of bringing people to life is evidenced by her catalog of work. With roles in "Lovecraft Country," "When They See Us," and "The Clark Sisters: First Ladies of Gospel," Ellis' ability to bring real people alive on-screen is second to none.
Though King Richard centers on Richard Williams, father of tennis icons Venus and Serena Williams, their mother, Oracene Price, is just as pivotal to their success.
Ellis, born in San Francisco and raised in Mississippi, says these roles allow her to be a voice for the many stories of Black women that are often overlooked or completely erased.
Ellis spoke to rolling out about Price's contribution to the rise of the Williams sisters. Beyond parenting, she was on the court alongside Richard cultivating her daughters to become two of the greatest sports champions ever born.
The journey for Black women in any profession can be an arduous one. Did you find any parallels between you and Oracene Price's journey?
I don't know if it's necessarily any parallels to my journey in acting. Still, I understand how Black women and our stories and histories get marginalized and erased.
When I started to work on the film, I discovered that Ms. Price was as much on the court as Mr. Williams [was as he] taught those girls how to play. Mr. Williams would be on one court. Ms. Oracene would be on another court. They put in equal time. Beyond that, Ms. Oracene trained herself for a couple of years to teach so that she could be a coach. Her focus mainly fell on Serena, so a lot of what you see [from Serena] is by Ms. Oracene's design. Mr. Williams was the architect of the dream, but Oracene was the builder of that dream.
Is your approach to embodying real-life people like Oracene or Mattie Moss Clark different to how you shaped your  "Lovecraft Country" character Hippolyta Freeman?

The gift is that you can sometimes talk to, you can sometimes speak to the person and speak to their family members. I didn't get a chance to do that with Ms. Oracene.
I feel like I'm their voice. If someone didn't put this character, or this real woman in this real story [they could've told the story of King Richard, and Ms. Oracene not be in it all], no one would have questioned it. It's a joy to give that give voice to these extraordinary, extraordinary women.
The Williams sisters continue to be the focal point of negativity, among other things. How does King Richard immpact that history?
That will always be. It has been for centuries at this point for us [Black women]. This film is not going to solve that.
I know that when I perform, and I'm not trying to make this about me, but I'm speaking about the quadruple pressure that Black women feel. I know what it's like to have performed in something thinking you've done your best.
And then when it's done, you have people who are outraged and angry with you because you did it. I understand that pressure and the burden that is particularly hard on Black women. Black men don't face that in the same way Black women [do]. They don't. They have their own pressures. I'm not underselling that at all.
But Black women, we feel it. God knows we feel it. I love the Williams sisters because the tennis industry has been trying to keep up with these women, and they still have not caught up to them. They have not caught up to the genius of the Williams sisters, and they never will.
It's a joy to watch these women who defy expectations, who are so liberated and unapologetic about who they are. So I'm like, "Hey, keep the hate." They hate because they're [the Williams sisters] are doing something right.
They're heroes to me.
Now that you've done all this filming, how's your tennis game?
I was in lessons three times a week. They had a tennis professional, a former tennis professional who is now a coach. He gave me lessons for a while [since] the beginning of 2020. I can do a little something — more than I could do before.
King Richard opens in theaters nationwide on Thursday, Nov. 18, 2021.
Images by Imani Khayyam