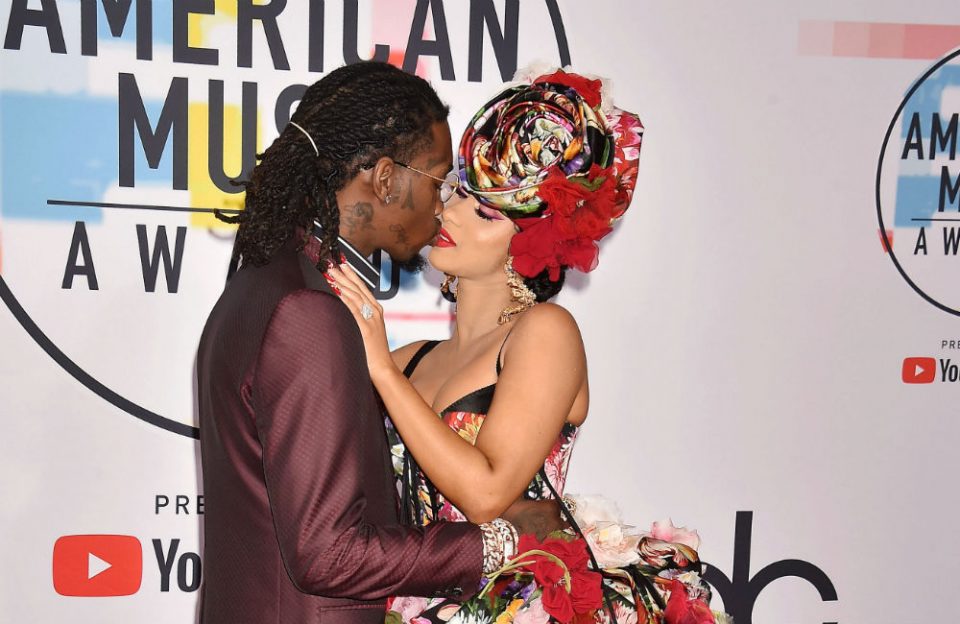 After Cardi B filed for divorce from her husband Offset last year, the 29-year-old revealed that the two have worked through their marital issues.
While speaking with the hosts of "Daily Pop" on E!, Cardi said that their relationship is now "stronger than ever."
"We went through some challenges. You have to learn each other better," the Bronx native said. "I feel like I've never been happier … I feel like, not even with just marriage, but the family and unity, the friendship that we have. The 'I have your back, you have my back.' It's never been stronger."
The "Bodak Yellow" rapper jokingly added that she "ruined it" for what could've been Offset's next girl considering she stuck it out through the tough times because of all the hard work she put into the relationship.
Cardi B and Offset have had quite a rollercoaster relationship. The two married in September 2017 in a secret ceremony. Just three months later, Offset's first cheating scandal was exposed in December of the same year. They stayed together and welcomed their first child together, Kulture, in July 2018.
Cheating allegations continued to swarm and the couple reportedly called it quits in December 2018. They continued to be seen together at public events and reportedly reconciled in January 2019.
Then, in September 2020 Cardi filed for divorce to "teach" Offset a lesson before calling off the divorce in November 2020.
"If I want to go to an extreme to teach a n— a f—- lesson, and f—- file for divorce, I could do that," Cardi said in Twitter audio clips in October 2020 in response to fans calling their relationship "abusive."
The rap couple welcomed baby number two, a boy, on Sept. 6, 2021.