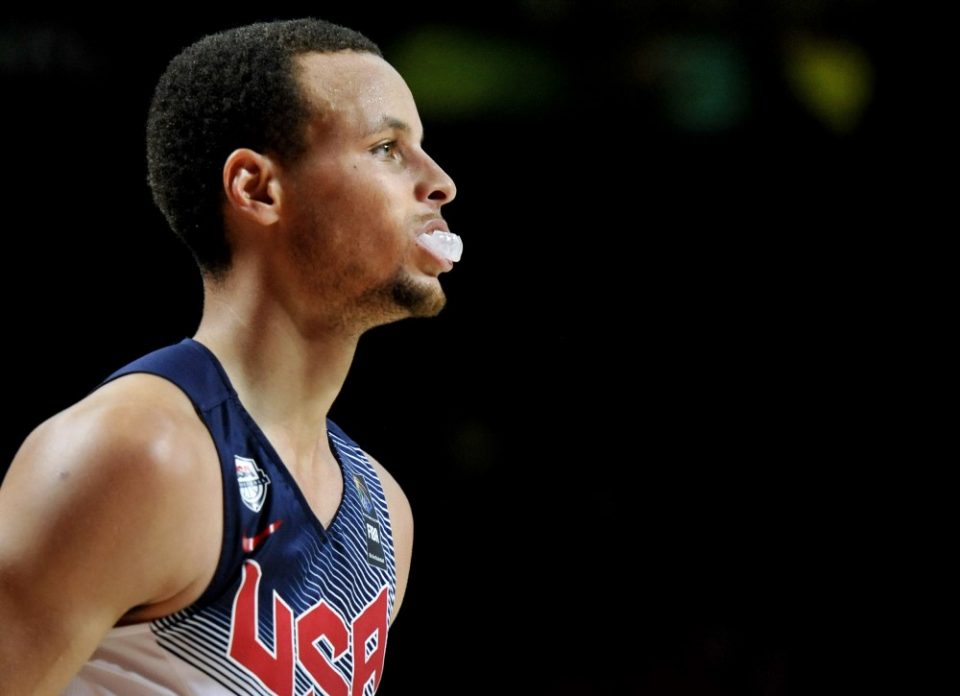 Steph Curry is one of the best basketball players in the NBA right now. You can also say he's the best shooter in the league as well.
The Golden State Warriors guard is close to proving that statement, as he is two 3-pointers away from breaking Ray Allen's all-time record. Allen's record is 2,973, and Curry is on the brink of surpassing it.
Curry finished with five three-pointers on Monday against the Indiana Pacers.
"I'm enjoying the moment and now you're knocking on the doorstep, it's pretty surreal," Curry said after the game. "But [I'm] just trying to let it happen. It's one thing I've learned these last three games, is keep playing basketball, keep taking shots you think you'll make and enjoy the experience of it because it's a long time coming."
Curry will have another chance to surpass Allen on Tuesday against the New York Knicks. Players have realized around the league have that Curry is close to breaking the record, such as Joel Embiid of the Philadelphia 76ers. When the Warriors faced the 76ers on Saturday night, Embiid wanted to make sure Curry didn't break the record.
"That was not happening on my court, there's no way," Embiid said after the game. On that night, Curry was held to only three 3-pointers.
It's evident that Curry will break the record, the question is simply when.