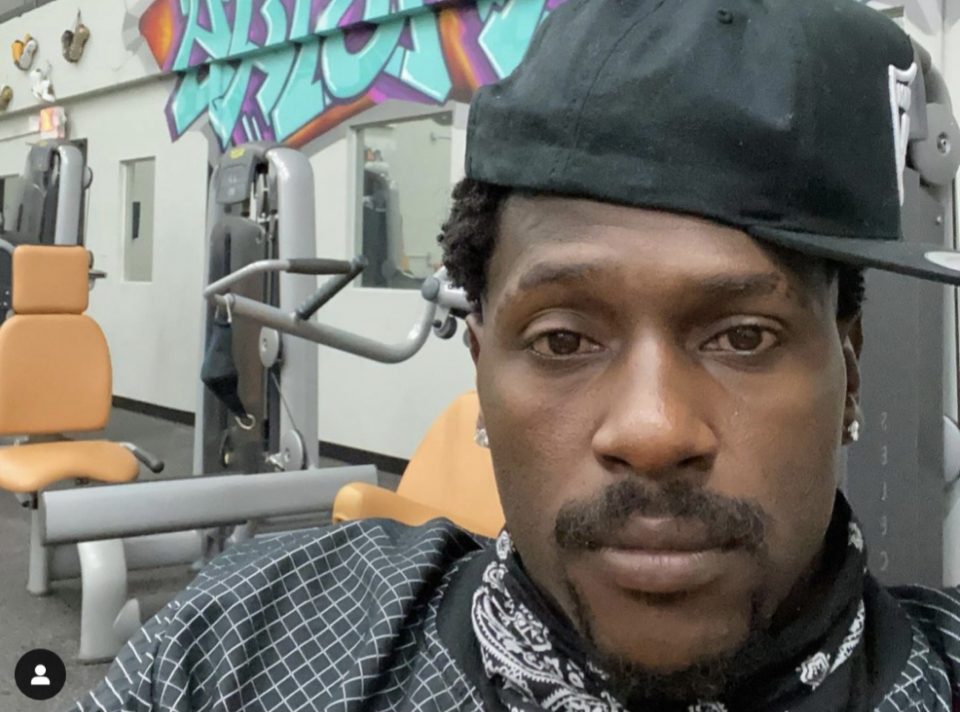 NFL superstar Antonio Brown is unloading on the Tampa Bay Buccaneers, whom he accuses of colluding to get him fired from the team.
Brown, aka "AB," has said in interviews and through his lawyer Sean Burstyn that the Bucs employed premeditated and "inhumane" tactics to get the irascible wide receiver ex-communicated from the squad.  
As the world saw live on game day, a hostile exchange between AB and head coach Bruce Arians prompted the receiver to rip off his shoulder pads and jersey. He then flung his equipment toward the bench and the crowd. Brown concluded the walk-off by hopping and jogging off the field while waving to the crowd.
"This isn't a complaint about AB being cut," Burstyn tweeted Sunday, Jan. 9, 2022. "It's an example of underhanded treatment of an injured player that obscures what happened last Sunday."
The Bucs did this because they know that Coach Arians' on-the-field termination of AB was degrading, inhumane, abusive, and unlawful. So they tried covering it up using their latest dirty trick: "Surprise attack" medical care that they reasonably planned for AB to receive. 6/8

— Sean Burstyn (@seanburstyn) January 9, 2022
Arians said he told AB that "You're done, get the F out of here," after he refused twice to go back in the game. Reports are that Brown complained about not getting enough passes from quarterback Tom Brady, therefore he refused to go back into the game.
Conversely, Brown said in later interviews that the Bucs deliberately ignored his concerns about his badly injured ankle — and Brown shared private text messages online as receipts of the conversations.
Burstyn also said the Bucs fired Brown while he was in the process of getting scheduled to see the surgeon they mandated he go through in order to repair his ankle. 
"On Wednesday night, the Bucs had concocted their bogus scheme to engineer a way to cut AB. The Bucs picked an arbitrary appointment time outside of normal business hours early Thursday morning," Burstyn tweeted. "They also fumbled around with a Wednesday afternoon [appointment] at the last minute."