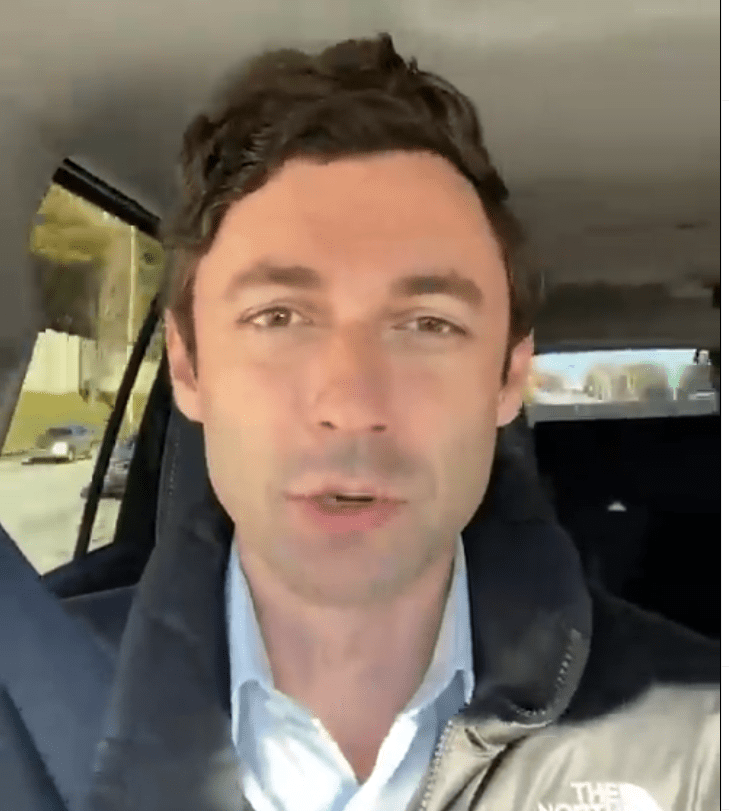 Jon Ossoff wants to turn his words into actions.
On Jan. 12, the Senator from Georgia introduced a bill to ban Congress members, or their families, from trading stock while in office. Arizona Senator Mark Kelly introduced the bill with Ossoff as well.
Sen. Ossoff moved his own stocks into a blind trust in June 2021.
"Georgians deserve confidence that elected representatives are serving the people and not themselves," Sen. Ossoff said in a press release following his move last summer. "I will continue to work in the Senate to strengthen ethics rules."
Other high-profile politicians like Rep. Alexandria Ocasio-Cortez have called to ban Congress members to trade stocks in 2020. According to a survey completed by conservative advocacy group Convention of States Action, 76% of voters believed elected lawmakers and their family members shouldn't be able to trade stock, The Hill reports.
"Members of Congress should not be playing the stock market while we make federal policy and have extraordinary access to confidential information," Sen. Ossoff said in a Jan. 12 press release.
The bill hits close to the literal home of Ossoff, as former Georgia Senator Kelly Loeffler sold reportedly $18 million in stocks after receiving inside information before the coronavirus shutdown of spring 2020 hit the economy. When reports of Loeffler's move were published, a public movement began for her to sell her stake of the Atlanta Dream, and replace her Congress seat later in the electoral year with opposing candidate Raphael Warnock.
The election of Warnock and Ossoff proved to be historical, as the two Democratic congressmen flipped Georgia "blue" for the first time in nearly 30 years.