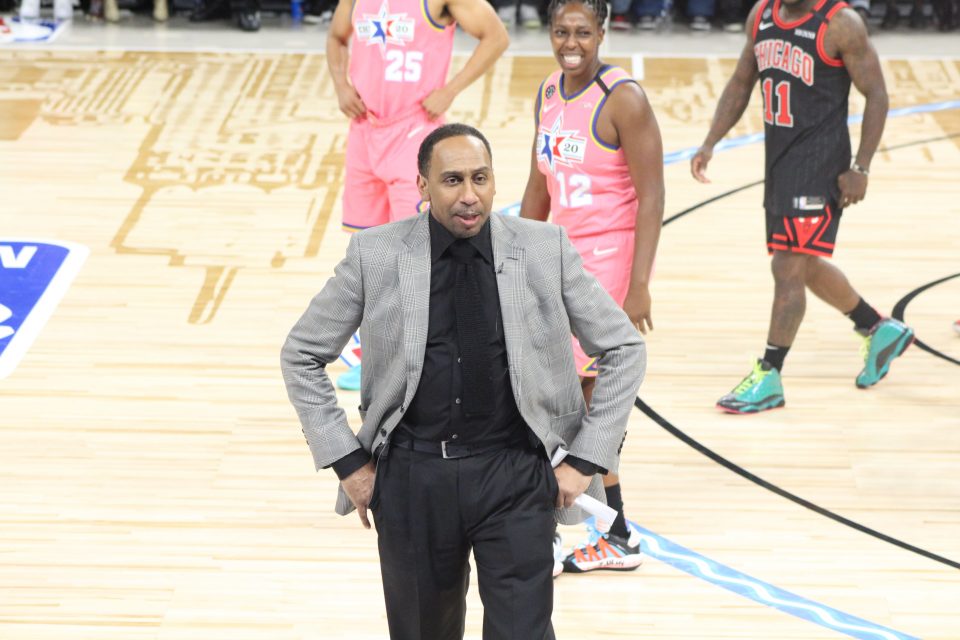 Jan. 26, 2022, marked two years since Kobe Bryant died in a helicopter crash, and there were many tributes honoring the late Hall of Famer on that day.
There was one specific tribute that some did not take lightly, and it was Stephen A. Smith's video on ESPN. Instead of just praising Bryant alone, he began to throw other players under the bus.
Stephen A used a Kobe tribute to throw shots at players. You're disgusting bruh @stephenasmith pic.twitter.com/KXaWpgmAaX

— Zeke 💫 (@ThatBoyZek) January 26, 2022
"Players missing games for reasons that have nothing to do with injury, that was not Kobe Bryant," Smith said as a clip of Kawhi Leonard and Kyrie Irving appeared on the screen. Leonard has had a history of sitting out games when he isn't injured, and Irving is currently doing the same because he's not vaccinated.
"Players collecting paychecks without regard to regular season participation, that was not Kobe Bryant," Smith said. The clip then shows a Ben Simmons jersey, who hasn't played a game this season for the Philadelphia 76ers because of reports saying he is not mentally ready to play.
Fans were not appreciative of Smith's tactics, and they let him know.
Not Stephen A. Smith taking shots at Kyrie, Kawhi, and Ben Simmons in his Kobe tribute smh

— Craig (@40milliondollas) January 26, 2022
Stephen A. Smith is absolutely disgusting for unnecessarily throwing shots at Kawhi & Kyrie in his Kobe tribute smh ppl are really trash

— 🇳🇬 (@YoShowtime) January 26, 2022
There's low and then there's doing something like that. Throwing shots at Kawhi and Kyrie, two players who were very close with Kobe btw, in a tribute video is absolutely disgusting smh https://t.co/FsVtYJljfW

— Safya. (@SafyaKhadija) January 26, 2022
Smith may have thought he was getting a point across, but there are better ways to do that while honoring someone else.