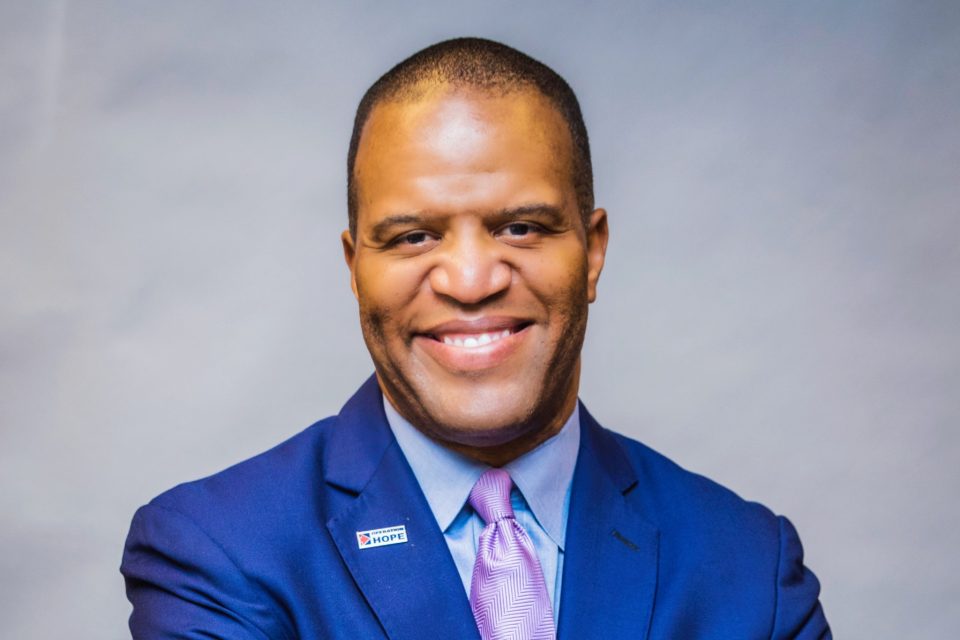 Financial literacy entrepreneur John Hope Bryant is in the business of changing people's lives.
The author of five published books explained to rolling out why he's taken the path he has.
You've written phenomenal books. Why is it important for people to have a healthy appetite for information and the pursuit of intellectual endeavors?
I want, when you read one of my books, [for you] to be a better person, to be a smarter person, to be a more enlightened person, to have a different software working on your system. It's like a little private university, so I guess the summary of that is I have a business plan in my head. I'm operationalizing it every day as an entrepreneur. I'm talking about it occasionally in speeches and in interviews like this, but we can only cover so much. It's episodic.
The books are designed to take the episodes, put them in the chapters, frame them into a narrative of 12 of those chapters and present you with a game plan, ultimately, when you read all the books, that changes your life.
What is the importance of owning land?
The spending power for Black folks doubled during the pandemic. It doubled from $1.2 trillion to almost $3 trillion spending power … but our net worth actually went down because we're not owning homes. We're not owning businesses with employees, 96 percent of all Black businesses don't have an employee. … They're like a self-employment project. It's like I got a contract, and I'm going to go get a business license, but really I'm just creating an income for myself. That's not really business in the way in which we should be thinking about it, but how do you build wealth? Homeownership, small business ownership, stock market earnings, you build wealth in your sleep. That's why homeownership is so important because it compounds. My real estate in Atlanta grew 41 percent in two years.
From 2019 to 2021, I didn't get smarter. Right? I'm no genius, but my real estate grew by 41 percent [in] value. Think about it, the people watching this, or listening to this, think about if you own a home worth $100,000, it would be worth $140,000. I mean, you didn't do anything else, you just owned a home. If you're renting, you're taking that money and throwing it out the window. Even if you're renting [from]for me. … This is a really important conversation.