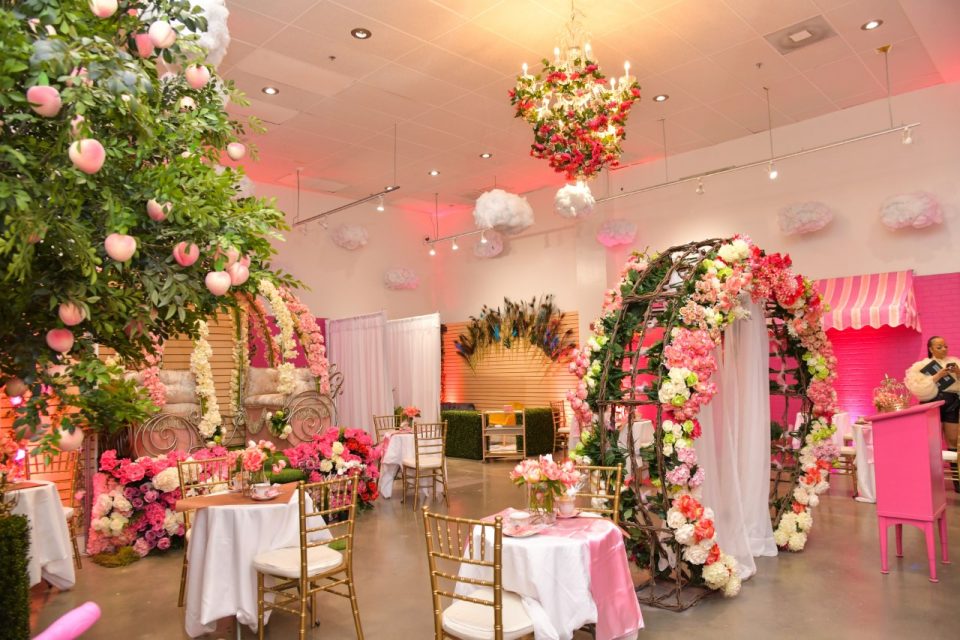 The Queens Tea Party founder Star Johnson grew up in a family of entrepreneurs, where she learned how to grow "a thought into a thing".
Fast forward years later, as a licensed esthetician, she used her cache of insider business knowledge to launch a results-driven skin care brand, Good Skin. As a serial entrepreneur, her next venture would expand her enthusiasm for experiences and hosting to create the Queens Tea Experience. Star wanted to give women a reason to get dressed up, socialize and of course take photos. While The Queens Tea Party initially started as a pop-up that ended in April, its popularity has extended the party through the summer.
Please let our audience know what it is that you do and what prompted you to enter this line of business?
After three years of being isolated, and disconnected I wanted to give women a reason to celebrate. The Queens Tea Party concept was created to celebrate the queen in every woman, foster sisterhood, inclusivity and give women a chance to get dolled up and have a great girls' day out. During the pandemic, I still wanted to celebrate my birthday – it's the Leo in me. I planned on having a garden picnic in the park, and it rained. I had to move it inside and this literally inspired QTP.
What have you learned about yourself in doing this type of work? 
I've learned that providing experiences is something that I love to do. The cliche of "do what you love, and you'll never work" is what I'm living every day. I've also learned to stop doubting my own ingenuity; I've been an entrepreneur since I sold Girl Scout cookies. Being an entrepreneur takes a tough skin [for] naysayers; QTP has strengthened my belief in my own tenacity.
What does women empowerment mean to you?
Women's empowerment means building a bridge to help other women create and grow. To me, it means openly sharing your talents to help each other succeed – even if you don't get the accolades. I've had complete strangers extend so much grace without being asked or any expectation. 
What are some of your goals or plans for the near future?
My goal is to become the most instagrammable tea experience in Atlanta, and eventually expand to other cities. I'm collaborating with different black female brands to create a new event combining professional networking and fun.